The Last of Us Season 2 Could Redefine Its Most Controversial Character
Get ready for Season 2... and Season 3.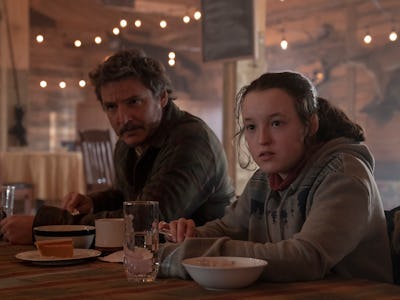 HBO
When The Last of Us was renewed early in Season 1, game fans instantly knew that Season 2 would adapt The Last of Us Part II, the divisive but intriguing sequel. Part II included a time jump, a controversial death, and an effective new character, but the story's much larger scale divided fans.
Showrunners Craig Mazin and Neil Druckmann will handle the next chapter in Joel and Ellie's story by dividing and conquering. In an interview with GQ, the pair were asked if Season 2 would include all the events of The Last of Us Part II. Their answer was direct: Druckmann said the game will be covered in "more than one season."
Aside from that confirmation, the details of Part II's adaptation remain a mystery. We don't even know if the game will be adapted into two or even three seasons; all we know is that there are plans for more than one.
So just where will the game be divided? There are several theories, as The Last of Us is divided into "chapters" that make for obvious stopping points between episodes. Season 2 could simply take on the first half of the game and leave audiences on a cliffhanger, or it could find a good intermission point to leave fans satisfied until Season 3.
But a Last of Us director has another idea. Peter Hoar, who helmed the acclaimed standalone Episode 3, suggested that Season 2 and 3 should cover the same events but from the perspective of different characters. "There's another fantastic character that comes into the second game," he told Inverse. "I don't know whether they'll do two storylines, which might be a bit difficult, or maybe they'll do storyline A as one season and storyline B as another season."
That "fantastic character" is obvious to fans: Abby, who was wronged by Joel and Ellie and now seeks revenge. Players switch between controlling Ellie and Abby, and their radically different interpretations of events could make for an intriguing approach to Seasons 2 and 3, especially if the big conclusion is held until the very end.
We don't know who will play Abby, although some fans are pointing to Shannon Berry, star of The Wilds, given her resemblance. Abby's character sparked a bit of a backlash, and maybe giving her the spotlight in Season 2 would be the best way to win viewers to her side and avoid more complaints. Right now, audiences are ride or die for Joel and Ellie, but the world is more complicated than that.
The Last of Us Season 1 is streaming on HBO Max.