Last of Us Episode 5 Makes One Major Change that HBO Should Repeat
There's nothing wrong with a little head start.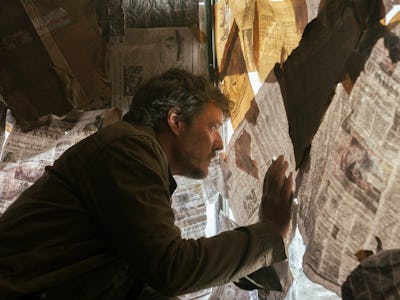 Early spring is a hard time to air a prestige TV show, especially an HBO show that airs on Sunday nights. The Last of Us is learning this lesson the hard way, with Episode 5 airing February 12, Super Bowl Sunday, and Episode 9, the series finale, airing March 12, the same night as the Academy Awards.
Thankfully, HBO announced that they're taking preemptive action to counteract the first conflict: in an unprecedented move, The Last of Us Episode 5 will be available for streaming on HBO Max Friday, February 10 at 9:00 pm, two days before it's scheduled to hit airwaves. It's a smart move, and HBO should do it again.
Episode 5 will still air on Sunday for fans who prefer stealth takedowns to touchdowns, but it will be old hat by that point for HBO Max subscribers. Variety noted that House of the Dragon, the last big Sunday night HBO drama, gathered two-thirds of its viewership from HBO Max. By making the episode available early, viewers don't have to choose between watching the biggest live sporting event of the year or watching the latest installment of an ongoing hit series.
While this move is a first for HBO, it's not new for prestige survival dramas, or even prestige survival dramas starring Melanie Lynskey. Yellowjackets was routinely available to stream at midnight the day it aired on Showtime, which gave streamers a 21-hour headstart. In fact, all of Season 2 of Yellowjackets will be streaming on Fridays and airing on Sundays, giving viewers a headstart equal to what The Last of Us is trying with Episode 5.
This move shouldn't be a one-off experiment. Though the Super Bowl may be the show's biggest competition, the Oscars will probably siphon off a fair bit of The Last of Us' fanbase as well. Fans shouldn't have to choose between watching the epic finale of Joel and Ellie's story or seeing if there's another Best Picture mix-up or physical altercation.
While this is a good development for The Last of Us fans, as there's no downside to getting an episode earlier than planned, it also shows that HBO is willing to account for extenuating circumstances. But where is the line drawn? Is this a Super Bowl-only policy, or could we see the season finale drop before Hollywood's biggest night?
Maybe HBO has enough faith in The Last of Us' ability to go up against the Oscars, but if the network wants the finale to enjoy the massive viewership the show has earned so far, they won't force viewers to choose. And if they've given viewers the option to watch early once, they might as well do it again.
The Last of Us is now streaming on HBO Max.