Star Wars Might Be Making Its Biggest Fan-Service Mistake
Should animated Star Wars characters stay animated?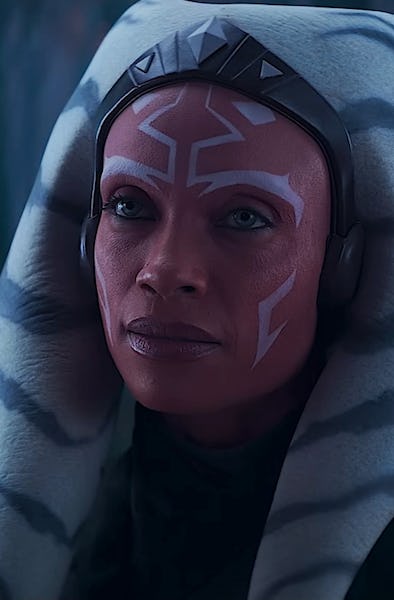 Is Star Wars animation better than live-action? Depending on who you ask, the animated series are some of the strongest projects under the Lucasfilm banner. For years, it was the only consistent product — aside from video games and novels — that Lucasfilm was putting out. George Lucas' prequel films got a lot of flack for prioritizing lore and advancing technology over creating a strong story. After the era came to a close with Revenge of the Sith, it fell to animated series like Star Wars: The Clone Wars to bring color and context to the new world.
The Clone Wars ushered in a very different kind of Star Wars story. With the animated series, Lucasfilm could take their time, plan their stories right, and introduce characters that would eventually become fan favorites. Lucasfilm exec Dave Filoni — now best known for his work on The Mandalorian and the forthcoming Ahsoka series — helped guide animation out of its role as "the fixer." Before long, shows like Star Wars: Rebels were able to stand on their own. Now, they're calling the shots in live-action.
Until Filoni's yet-untitled Mando-verse film hits theaters in the future, Ahsoka may just represent the culmination of his efforts in the Star Wars galaxy. It's clearly a labor of love for Filoni: he wrote all of Ahsoka's eight episodes alone, and the series will shepherd his most beloved animated characters into live-action for the first time. Sabine Wren, Hera Syndulla, and Ezra Bridger will all appear in the new series, as will Rebels villain Grand Admiral Thrawn. Ahsoka will also pick up the threads that Rebels left behind in its cliffhanger of a series finale, which has some fans warily referring to Ahsoka as the long-awaited continuation of the animated show.
According to the series' cast and crew, no one is trying to turn Ahsoka into Rebels Season 5. Still, it's not such an easy thing to believe when so much evidence points to the contrary. Filoni has a clear passion for the animated characters he helped create, and as he transitions into a new medium, he obviously wants to bring them along for the ride. But folding them into live-action without compromising their legacy is a delicate balance, one I'm not sure Lucasfilm is able to achieve.
Even in the Star Wars galaxy, animation carries a stigma. Shows like The Clone Wars began as series for kids; though they eventually grew with their audience and took on darker themes, swaths of Star Wars fans still deem them as "lesser." Filoni claims to hold animation in high esteem, but his recent actions only vindicate the vocal minority. Reintroducing animated characters in live-action (and with designs that pale in comparison to their original appearance) seems designed to undermine the importance of their arcs in their original medium. Filoni assured fans that they won't have to watch Rebels in order to understand Ahsoka — but how will Ahsoka continue Rebels' story without retconning the former series?
It's not exactly fair to argue that animation and live-action should remain separate. A lot of good has come from the symbiosis between the mediums. But Star Wars is making a concerted effort to phase everything back into live-action, and it doesn't bode well for the future of animation. Animation is the very thing that helped get Star Wars back on it feet — and if new projects can't honor the characters that gave the franchise new life, then animation is where they should stay.