Ahsoka Trailer Gives Us Our First Glimpse of an Iconic Star Wars Villain
Many Rebels characters are making their live-action debut, but a certain Chiss admiral is the most exciting.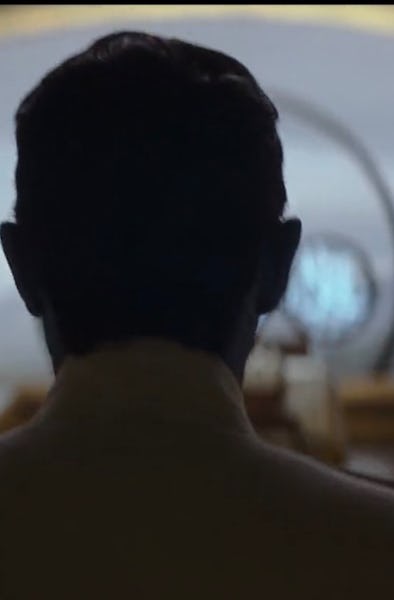 Lucasfilm
Ahsoka Tano, darling of The Clone Wars, has been lurking in the wings of the Star Wars live-action universe since her 2020 Mandalorian debut. Now, almost three years later, her spinoff Ahsoka is finally gearing up for release. The series, which follows Ahsoka as she reunites with her old friend Sabine Wren to search for the lost hero Ezra Bridger, has been heavily anticipated by fans, and a trailer dropped at this year's Star Wars Celebration.
The trailer reveals countless characters. Some are old, like Sabine, Hera, and Huyang, some are new, like the mysterious Baylon, and some are expansions of characters we only got brief glimpses of before, like the Mandalorian villain Magistrate Morgan Elsbeth. But one name is on everyone's lips: Thrawn.
It's still unclear who's playing Grand Admiral Thrawn, but he's here, he's in uniform, and Ahsoka describes him as the Heir to the Empire. This is huge news for any fans of the older Star Wars novels, as Timothy Zahn's groundbreaking but now non-canonical Heir to the Empire is the book that introduced Thrawn to Star Wars.
But it looks like Thrawn isn't the only threat Ahsoka is facing. Baylon, played by Ray Stevenson, is new and definitely not on Ahsoka's side. In a duel with Ahsoka, he offers us our first glimpse of a red lightsaber in a long, long time.
So while the series will feature Thrawn, it will also be about new foes and old friends. To quote Huyang, the ancient lightsaber-making droid from The Clone Wars, "Perhaps it is time to begin again." This fresh beginning is the true start of Ahsoka's live-action journey, and if Sabine, Hera, Chopper, and Thrawn's appearances are anything to go by, it will be the final chapter in the Rebels story.
The Mandoverse may be ever-expanding, and not every expansion has been successful, but this series' blend of innovation and nostalgia has the potential to be special. The ability to tell fresh stories that still reside in the comfort of the past is what makes this era of Star Wars intriguing, as long as they don't get stuck in the past. Ahsoka calls back to Rebels, which calls back to The Clone Wars, which calls back to the prequels, which calls back to the original trilogy. It's a long and esteemed lineage, and Ahsoka will hopefully be worthy of it.
Ahsoka premieres August 2023 on Disney+.