Severance Season 2 renewal, cast, filming news, and a possible release date for the Apple TV+ sci-fi office thriller
Here's everything you need to know.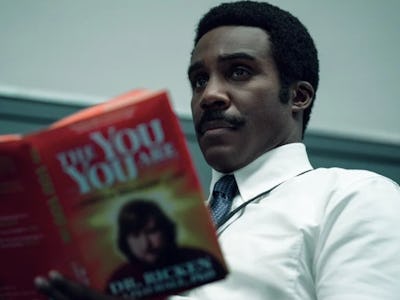 If the technology in Severance was real, I'd happily get severed so I could skip the next couple of years and wake up just in time for Severance Season 2. Sadly, it's not. But thankfully, we may not have to wait that much longer for the Apple TV+ series to return.
Here's everything you need to know about Severance Season 2, from the latest casting updates to when filming is expected to begin and even a possible release date.
Praise Keir, Severance has been renewed for Season 2! Ahead of its Season 1 finale on Friday, April 8, Apple announced that the science fiction series will return for a second season, though it's unclear when the show will resume filming or when the Severance 2 release date will arrive.
Is Severance renewed for Season 2?
In an official statement in April 2022, executive producer and director Ben Stiller confirmed the news and revealed that the series was always built to play out over multiple seasons.
"It's really exciting to see the response from people who are loving the show — and the level of fan engagement," he said. "It has been a long road bringing Severance to television. I first read Dan's pilot over five years ago. It has always been a multi-season story, and I'm really happy we get to continue it. I'm grateful to our partners at Apple TV+ who have been behind it the whole way. Praise Keir!"
What's the plot of Severance Season 2?
Severance focuses on a fictional corporation called Lumon Industries that invents the technology to surgically separate its employees' consciousness into two parts: the person at home and the employee at work. A subset of Lumon employees who undergo "severance" have no idea what they do at work, while their work alter egos have no knowledge of their personal lives (they don't even know if they're married or have children).
Amid growing external pressure around this controversial practice and an unraveling mystery within the company, Adam Scott's low-level Lumon team manager, Mark, leads his fellow severed employees in a revolution against Lumon.
We still don't know much about what will happen in Severance Season 2, however, at the show's Comic-Con 2022 panel, creator Dan Erickson offered a few clues.
When asked if the series will ever explain what's up with those goats from Season 1, Erickson replied, "Yeah."
At the same panel, when asked if Severance Season 2 would continue to explore the theme of trauma featured in Season 1, Erickson offered a more detailed response.
"We've always talked about Severance as sort of a stand-in for disconnecting from pain and disconnecting from trauma," he said (via Variety). "So I think using that to explore different things, especially something like PTSD. Again, I don't want to get into specifics of where things are going in Season 2, but I think the story lends itself to that kind of examination, for sure."
When will Severance Season 2 start filming?
Nothing has officially been announced yet, but we do have one major clue. In an interview with Comic Book Movie, actress Dichen Lachman (who plays Lumon's in-house therapist), revealed that filming is expected to begin in October.
"I will tell you that we are gearing up, and we hope to be on set in October sometime," Lachman said. "I am so excited for all the actors, and for Ben and Dan, who are nominated for Emmys. It's so exciting. To just know that, at the end, the wonderful work is rewarded with this recognition. That show is extraordinary, I am so grateful that you've watched it, and that you love it."
When might the Severance Season 2 release date be?
We don't have a clear answer, but we do have some clues. First, there's the planned October filming date. There's also this tweet from Ben Stiller, who responded to an impatient fan asking about Season 2 by writing, "It took us a couple of years to make S1. Hope you can hang in!"
Based on that, you might be feeling pessimistic, but don't give up hope yet. While the first season of any TV show always takes a long time to produce, subsequent seasons are often a lot faster. That's because the hard work of casting the main roles, building sets, creating costumes, and developing characters is already done.
Let's get specific. Severance Season 1 started filming on November 8, 2020 and premiered on February 18, 2022. That's a 16-month process from filming to release. Based on that timetable, we might not see Season 2 until 14 months after October 2022, which would be January 2024.
Then again, Season 1 also filmed under unique circumstances that led to lots of on-set restrictions. So Season 2 could go a lot faster. Maybe if we're lucky, we'll get it by fall 2022.
Who's in the Severance Season 2 cast?
It's safe to assume the main cast will all return, that includes:
Adam Scott as Mark Scout
Zach Cherry as Dylan George
Britt Lower as Helly Riggs
Tramell Tillman as Seth Milchick
Jen Tullock as Devon Hale, Mark's sister
Dichen Lachman as Ms. Casey
Michael Chernus as Ricken Hale
John Turturro as Irving Bailiff
Christopher Walken as Burt Goodman
Patricia Arquette as Harmony Cobel
Beyond that, Stiller mentioned a few people he'd like to add to the cast in Season 2. Speaking to The Hollywood Reporter, he named comedian Christopher Guest and former president Barack Obama — though that last one might be a stretch.
Severance is streaming now on Apple TV+.
This article was originally published on