Monarch: Legacy of Monsters Trailer Reveals the Origins of the MonsterVerse
Legendary's film franchise is bringing all the big monsters to the small screen.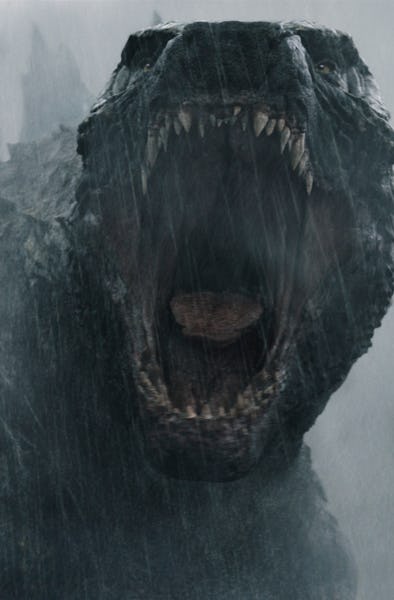 Apple TV+
While the DC and Marvel Cinematic Universes have been churning out movie after movie, Legendary Pictures' MonsterVerse has focused on quality over quantity. From Gareth Roberts' Godzilla back in 2014, to the upcoming Godzilla x Kong: A New Empire in April 2024, the kaiju movie franchise with the flavor of modern Hollywood is doing its best to prove itself worthy of your time.
Now, like all the best cinematic universes of the 2010s, the MonsterVerse is moving from theaters to streaming. Monarch: Legacy of Monsters is an ambitious, star-studded series that will expand the MonsterVerse to somewhere it's never been: the past. Check out the trailer for the upcoming Apple TV+ series, stomping into households everywhere starting November 17.
Set after Godzilla (2014), the series follows two siblings investigating a family mystery surrounding the Monarch organization that leads them to Army officer Lee Shaw. Shaw is played by Kurt Russell in the present and his son Wyatt Russell in the past, as the series tracks both the origins of Monarch and the fallout from events a half-century later. The 10-episode series will release new installments weekly, and is looking to take advantage of its expanded medium and widen its scope into a saga following three generations.
While there are some familiar faces, like Kong: Skull Island's Bill Randa (John Goodman), Legacy of Monsters promises to show fans an entirely new facet of the MonsterVerse. However, it should still have the same big-budget special effects and epic monster destruction fans have come to expect. Will this theatrical franchise be able to withstand a move to television? We'll find out soon.
Monarch: Legacy of Monsters premieres November 17, 2023 on Apple TV+.