New Godzilla Show Will be the Anti-MCU in One Liberating Way
There won't be major overlap between Matt Shakman's Godzilla series and Adam Wingard's upcoming Godzilla movie.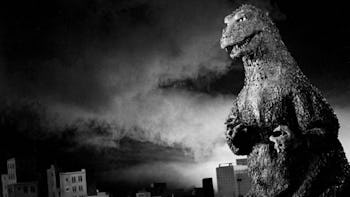 MCU mainstay Matt Shakman may have directed WandaVision — and is currently helming Fantastic Four — but the director's plans for the Godzilla and the Titans series won't resemble his prior work for Marvel Studios.
In an interview with Collider, Shakman spoke about directing two episodes in the forthcoming MonsterVerse TV show for Apple TV+, an untitled 10-parter that follows "a family's quest to unveil the secrets of the monsters and explore their connection to the secret organization Monarch."
Shakman insisted that although the series is produced by Legendary Pictures — which has been steadily pumping out ginormous creature features since Godzilla in 2014 — it will not overlap significantly with the films. The Godzilla and the Titans show will be more independent from the main MonsterVerse movies storyline than, say, the MCU shows on Disney+, which directly intertwine with and sometimes even advance the plot of the MCU movies.
"[Legendary's mythology department] weigh in on how things might overlap, how certain creatures need to stay on one side or the other, and so there is a lot of conversation about it," Shakman said. "But in terms of how closely the narratives overlap, it's not as involved to say, an MCU kind of Disney+ film crossover. It's less organized."
Shakman also kept tight-lipped about where the series lands in the MonsterVerse timeline, noting that it's a big part of the self-contained show's story. (The show's logline on IMDB does say it's "set after the battle between Godzilla and the Titans, revealing that monsters are real," but that has not been officially confirmed.)
The director did reveal one straightforward morsel about the Godzilla and the Titans series, although it's rather obvious from the title: yes, fans will see Godzilla on-screen, as well as meet other Titans along the way. "There's a VFX conversation constantly happening in that," Shakman said, acknowledging that the scope and scale of the project have required such discussions without delving into the overall budget.
The untitled series is in post-production, but still doesn't have a release date. It boasts a star-studded cast, including both Kurt and Wyatt Russell. Other MonsterVerse projects heading to the big and small screen are an anime Skull Island series for Netflix, and Wingard's Godzilla vs. Kong sequel, scheduled for release on March 2024.