Stephen King's Unfilmable Epic is Still Coming to TV — But There's a Huge Catch
Prolific showrunner Mike Flanagan is doing his best to achieve the impossible.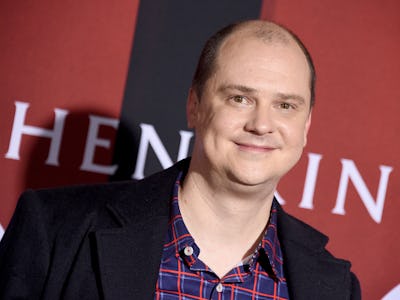 Gregg DeGuire/FilmMagic/Getty Images
Mike Flanagan is the master of adaptation. He's created some original projects, like Midnight Mass, but he thrives with source material, whether he aggregating it in The Midnight Club, or updating it for The Haunting of Hill House.
But one series looms as a final boss for Flanagan: Stephen King's The Dark Tower. The sprawling, 4000+ page series is beloved by fans but is often considered unfilmable, a reputation the awful 2017 movie only strengthened. That didn't stop Flanagan from acquiring the rights to develop a series. Amid streaming service shakeups and ongoing labor strikes, it wasn't clear whether the project would ever see the light of day, but there's finally a good update... and a bad one.
In conversation with Fangoria's KingCast, Flanagan revealed he's pleased with how the series' development has gone so far. "We had a wonderful spring with it and we're making enormous progress on it," Flanagan said, "and I have every reason to believe that on the other side of the strike, it's gonna be priority #1."
While he teased some "great partners" and exciting actors, one crucial element was missing: a streaming platform. In February, Flanagan told the Script Apart podcast that the Dark Tower series still has no streaming home. "We carved it out from our Netflix deal, knowing we were leaving, and we carved it out from our Amazon deal as well, knowing that they'd already tried to do [a Dark Tower adaptation] and might be reluctant to do it," he said. "So, The Dark Tower doesn't have a studio. We don't have a partner on it yet, so I'm developing it myself, which is really a blast."
Maybe Flanagan has found a home for it considering his "great partners" tease, but it won't be on Netflix or Amazon. What platform would have the ambition (and the budget) to take on such an epic miniseries? Flanagan's reputation precedes him; he's found great success adapting other works by King. Maybe Disney will try to win over adult subscribers with a buzzy series... or maybe The Dark Tower will quietly slip into development hell. We'll find out sooner or later.