Loki's Season 2 Finale Remembers What Once Made the Show Great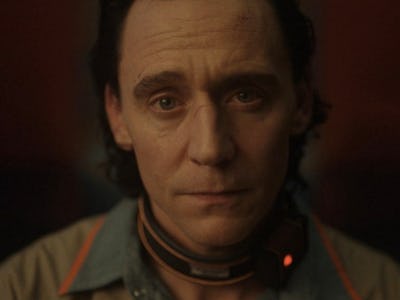 Marvel Studios
Against all odds, Loki Season 2 managed to stick the landing.
Even with the entire Marvel Cinematic Universe seemingly on the verge of crumbling around it, the Disney+ series has delivered a conclusion that is both satisfying and bittersweet in equal measure. The fact that it's done so despite missing the mark several weeks in a row this year is a testament to not only the quality of Loki Season 2's finale but also the strong foundation that was set when the show originally premiered back in 2021.
There were moments throughout Loki's second season where it felt like the series had lost track of itself. Fortunately, the show turned its focus back in its most recent two installments to the things that have always mattered the most. As a result, Loki Season 2 feels like the inverse of the show's debut season. The two are both similar and wildly different, but together, they reveal a simple yet important truth about Loki.
For most of its six-episode first season, Loki is all about its titular character. The show's premiere, notably, spends the majority of its runtime relentlessly and meticulously deconstructing Tom Hiddleston's fan-favorite MCU anti-hero — breaking down his defenses and preparing him for a journey of self-discovery, change, and reinvention. The season's first five episodes don't by any means ignore characters like Sylvie (Sophia Di Martino) and Mobius (Owen Wilson), but they're ultimately, unwaveringly focused on Hiddleston's central Loki variant.
The same can't be said for Loki Season 1's sixth and final episode, which sees both Loki and Sylvie take a backseat to He Who Remains (Jonathan Majors). The season finale, while satisfying in its own way, is meant to introduce Kang the Conqueror and establish him as a dangerous multiversal threat, and it does both of those things. What it doesn't do is bring Loki's journey full circle or even take his arc to a natural stopping point. On the contrary, it leaves him literally stranded and desperate to regain some semblance of control.
Loki Season 2, conversely, dedicates its first four episodes to further exploring Kang the Conqueror's multiversal presence and mitigating the damage caused by He Who Remains' death. The season's initial focus on Kang supplies its opening installments with plenty of wacky adventures and action-packed set pieces, but it also leaves very little room for Loki, Sylvie, and Mobius to continue to grow and change. The season's final two episodes, however, spend little time with either He Who Remains or Victor Timely. They give Loki the chance to reorient itself in the perspectives of its original leads — and none moreso than Hiddleston's trickster god.
Taking all of this into account, it's not hard to see why the final two episodes of Loki Season 2 are its most universally beloved. Not only do they give the show's best cast members (Hiddleston, Di Martino, and Wilson) the most to do, but they also see Loki's attention finally turn back to the journey that its eponymous god began when he was originally captured by the TVA. On top of all that, Loki's Season 2 finale additionally resists the urge to make Jonathan Majors' Kang an important player in its climax.
Instead, it takes the time necessary to give Sylvie, Mobius, and especially Hiddleston's Loki the farewells that they deserve. In doing so, Loki Season 2 completely inverts the structure of its predecessor and proves, once and for all, that the series has always been at its best when it's actually about Loki — not Kang, or the TVA, or even the multiverse. It's both refreshing and gratifying to see Loki return to its roots (forgive the pun) and remember what made it such a strong superhero TV series in the first place.
Loki Seasons 1-2 are streaming now on Disney+.