Loki Has Lost Sight of What Made It the Best Marvel Show
There's a lot going on right now at the TVA.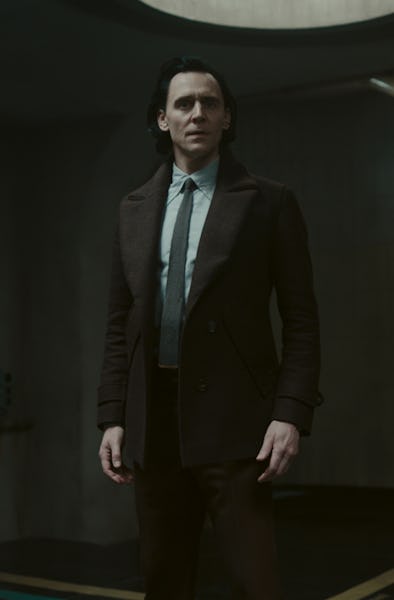 Marvel Studios
Loki Season 2 has already tried to do a lot — arguably too much.
Throughout its first four chapters, the season has not only forced Loki (Tom Hiddleston), Mobius (Owen Wilson), O.B. (Ke Huy Quan), and B-15 (Wunmi Mosaku) to deal with a seemingly endless series of potentially catastrophic problems at the Time Variance Authority (TVA), but it's also introduced yet another new variant of Kang the Conqueror in Victor Timely (Jonathan Majors). The latter character has more or less taken over Loki's past two episodes, even as the Disney+ series has also tried to reestablish Miss Minutes (Tara Strong), Ravonna Renslayer (Gugu Mbatha-Raw), and X-5 (Rafael Casal) as legitimate threats to the TVA's future.
These are all the things that Loki Season 2 has done so far, but what hasn't it done? For starters, it hasn't yet given Loki and Sylvie (Sophia Di Martino) the chance to truly address the state of their relationship. In fact, Loki hasn't given any of its three leads, whether it be Hiddleston's God of Mischief, Di Martino's restless variant, or Wilson's perpetually laidback TVA agent, much to do this season except run hurriedly from one place to another.
As fun as its TVA escapades and Kang the Conqueror allusions are, what made Loki Season 1 truly great is how it forced the show's lead characters to change and grow. Throughout its debut season, the series hit Loki, Sylvie, and Mobius with developments at every turn that forced them to constantly adapt and re-evaluate their previous positions and perspectives. By the time He Who Remains was killed and everything had seemingly been turned upside down, all three characters were simultaneously still the same people they were at the start of Loki and very different.
That sense of constant, introspective growth has been missing from Loki Season 2. Indeed, the show has been so focused on picking up the pieces of its previous season's climactic Kang reveal and keeping its somewhat nonsensical TVA meltdown plot going, that it hasn't had the time to develop any actual, tangible arcs for Loki, Mobius, and Sylvie. Episode 3 of Loki Season 2 suffered as a result of that fact last week, and the series' latest installment stumbles for the same reasons.
The season's fourth episode, titled "Heart of the TVA," packs so much into its runtime that many of its biggest beats end up feeling weightless. Whether it be Sylvie's outburst at Mobius, Ravonna's short-lived reclamation of the TVA, the death of General Dox (Kate Dickie), Victor Timely's sudden disintegration, or the explosion of the Temporal Loom, the episode is full of moments that should feel way more disastrous than they do. Even worse, "Heart of the TVA" just further reinforces the feeling that Loki, Mobius, and Sylvie have been reduced to nothing more than chess pieces being moved around on a board.
With only two episodes left to go before it ends, Loki's sophomore season will need to seriously recenter itself around its original leads again if it wants to avoid feeling like another easily skippable chapter in the MCU's increasingly unwieldy Multiverse Saga. That wasn't the case with Loki Season 1, which remains one of Marvel's only Disney+ originals that has come to feeling like a must-see TV show.
It achieved that by telling a legitimately interesting story about a trio of variants struggling to find their purpose in a world governed by forces outside of their control. Comparatively, it's hard to tell right now what story Loki Season 2 is even telling. Hopefully, it'll become apparent sooner rather than later.
New episodes of Loki Season 2 premiere Thursday nights on Disney+.