The Last of Us Episode 4 Redefines a Misunderstood TV Tradition
Sometimes, you just need to hang out.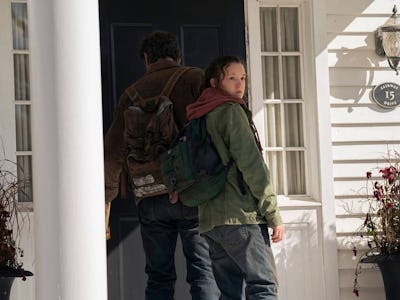 "Filler episode" has become a bit of a taboo term in television. It was popularized in anime, where big episode orders and action that often outpaced the source material meant the plot needed padding with extra adventures that didn't affect the main story. Filler episodes and even filler arcs even fueled a subset of viewing guides designed to tell fans which episodes could be skipped without missing anything important.
But with The Last of Us Episode 4, the "filler episode" was redefined into an important part of video game adaptation. It could defy the label altogether.
The Last of Us Episode 4 doesn't exactly fit the "filler" label. It follows Joel and Ellie as they trawl through Kansas City. It also establishes Kathleen's (Melanie Lynskey) character. And it ends with the cliffhanger of Henry and Sam. But the majority of the episode is spent fleshing out Joel and Ellie's characters through banter, puns, insults, and a debate over coffee-drinking habits.
In other words, it's made up of the kind of quiet character moments that make filler episodes so great in general.
Deploying the filler episode also gives The Last of Us a chance to adapt some of the best elements of its source material. The game has a much longer runtime than the series does, and a lot of it is spent exploring various environments with Ellie while she asks about life before the apocalypse, talks about her military upbringing, and quotes from her joke book.
These moments would normally be the first to end up on the cutting room floor in the adaptation process in favor of the big violent encounters or dramatic cutscenes, but Episode 4 allows them to shine through. It's these elements that make Joel and Ellie feel more real.
"Filler" shouldn't be a dirty word in TV — maybe a better term is "slice of life." Even an adventure like The Last of Us needs the moments to build the relationship between Joel and Ellie. Some of those moments can be narrowly avoiding a run-in with raiders, but other moments could be discussing airplanes and coffee or making terrible jokes together.
There's just as much emotional ground to cover in the day-to-day lives of Joel and Ellie: camping in the woods, eating canned ravioli, stalking through apartment buildings, and settling down with some truly awful puns. TV viewers don't get to spend as much time with the two as gamers, but this episode distills the greatest — and yet most mundane — moments into one tidy, 45-minute package.
The Last of Us airs Sundays on HBO.