James Cameron All But Confirms an Alita: Battle Angel Sequel — And Maybe More
Strap on your motorball gear.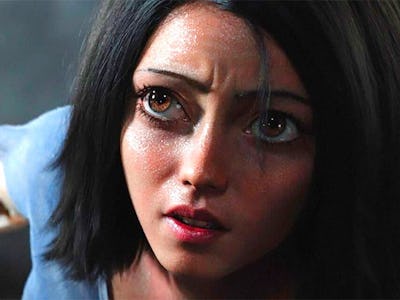 20th Century Studios
It's been a long wait for fans of James Cameron and Robert Rodriguez's Alita: Battle Angel. Though the 2019 film was generally well-received and laid some clear groundwork for a sequel, news on a follow-up has been rare. Everyone involved with the project certainly seems game to return: producer Jon Landau recently hinted that talks were underway with Rodriguez and the star of Alita, Rosa Salazar. Rodriguez even confirmed as much in a recent interview with Inverse.
"We've been talking about it recently, and we always hope we can make that," Rodriguez said. It's still up to Disney and 20th Century Studios to greenlight the project, but it doesn't seem like Rodriguez or Cameron are ready to give up.
Alita has always been a passion project for Cameron. The writer-director spent years working to adapt Yukito Kishiro's manga before pivoting to Avatar and handing the reigns to Rodriguez. While he's got his hands full with the Avatar sequels, Cameron still has his eye on Alita, and may already be working on Alita 2 with Rodriguez.
Cameron just shared a sneaky Alita update in a new interview with Forbes. The filmmaker is selling his family home in California, and his upcoming projects have a lot to do with the move. With the Avatar sequels doing much of their filming in New Zealand, Cameron would be away from home more often than not. "And on the new Alita: Battle Angel films, I'll be working in Austin," Cameron added.
Whether an Alita sequel is already in the works, or Cameron and Rodriguez are just gearing up for one, this update is promising. Cameron specifically mentions "films," which aligns with previous plans for an Alita trilogy. "The next one will be 'Alita: Fallen Angel' and then Alita ... you know, 'Avenging Angel,' and then Alita whatever," Cameron told BBC in 2019. Disney has yet to announce an official sequel, but it's comforting to know that Cameron and Rodriguez are still keeping the fight alive. Here's hoping that somehow, some way, Avenging Angel can find its way out of production purgatory.