Alita: Battle Angel 2 May Actually Happen Thanks to Avatar: The Way of Water
James Cameron is sharing the wealth.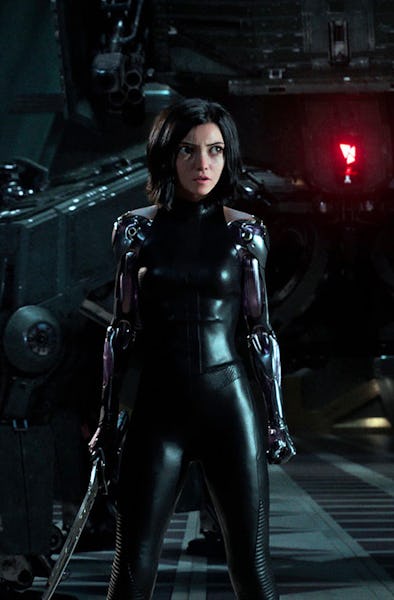 Rest easy, Alita Army: After years in limbo, an Alita: Battle Angel sequel might actually be closer than we think. Producer Jon Landau — the force behind Titanic and the Avatar franchise — recently shared an update on the long-awaited film. Speaking to ScreenRant, Landau confirmed that talks were underway, with director Robert Rodriguez and star Rosa Salazar both likely to return.
"We're working on it," Landau explained. "I think what we've learned from Avatar is how much more facial nuance and subtlety that we can get into characters that we want to be emotional and emote that are humanoid."
It's only been a few years since Alita confounded audiences — and captured the hearts of a small, yet vocal fanbase — in 2019, but it took years longer to create the film in all its uncanny splendor. James Cameron spent a decade hoping to adapt Yukito Kishiro's nine-volume manga Gunnm, but the technology simply wasn't up to par with his vision at the time. Cameron essentially used Avatar as a means to further develop performance capture and digitization, which paved the way for Alita's blend of computer-generated characters and live-action performers.
In the process, Cameron famously got caught up in the world of Pandora. Robert Rodriguez eventually stepped up to direct Alita, while Cameron continued on with the Avatar sequels — but both projects continue to push the boundaries of what's possible on-screen.
"Alita would not have been possible, but for what we did on Avatar," Landau continued. But the same could be said for all that Alita and her hyperreal anime eyes did for Avatar: The Way of Water. With Alita, 20th Century Studios and Lightstorm worked with their longtime collaborators at Weta Digital to create something that'd never been accomplished before. The film's effects were a composite of everything Weta had achieved in prior projects like The Hobbit, Furious 7, and of course, the first Avatar. Weta was able to apply all they'd learned with Alita and elevate The Way of Water in a similar fashion.
Now, Landau says it's time to return the favor in Alita: Battle Angel 2. There's no word yet on when the sequel will enter production — or if production has even been greenlit — but the promise of even better visuals is definitely an exciting development.