Marvel's Most Anticipated Show Has Been Delayed — But Fans Should be Happy
Ironheart is the latest casualty of Marvel's new Disney+ strategy, but both fans and the brand could benefit.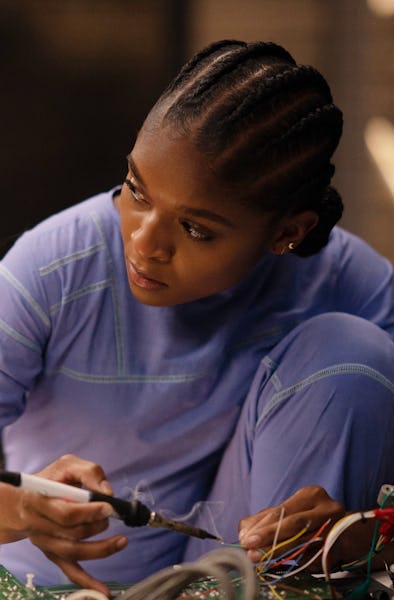 Marvel Studios
As Hollywood writers and actors (and, possibly, visual effects workers) strike against the industry's biggest heavyweights, all eyes are on Disney. The company has been at the center of disputes concerning sustainable pay and the rising prevalence of AI, but the dual strike is just one of the things that's forced Disney to reevaluate its omnipresence.
Marvel Studios in particular has gone back to the drawing board for its upcoming release slate. While Phases 5 and 6 once boasted Marvel's traditional bloat, the rise of superhero fatigue has seen only a handful of Marvel shows and films meeting their original release dates. The studio was rumored to be moving to a "quality over quantity" approach long before the strikes loomed over Hollywood, but now that the industry is facing an indefinite hiatus, Marvel's cinematic universe has to adapt to survive.
There were once a total of five Marvel series slated for a 2023 release: Loki Season 2, Ironheart, What If...? Season 2, Echo, and Agatha: Coven of Chaos. Now, only three are confirmed to drop on Disney+ before the year is out. Secret Invasion arrived this past spring, Loki is coming in the fall, and What If...? around Christmastime, according to The Hollywood Reporter. That leaves Ironheart, Echo, and Agatha either pushed into 2024 or removed from the schedule completely.
Ironheart is one of several shows without a concrete release date. The series will follow Riri Williams (Dominique Thorne) as she fills the tech-y void Iron Man left behind. In the comics, Riri is a direct successor to the Avenger, and her journey is tied to her relationship with Tony Stark. The Riri of the MCU, however, was introduced long after Stark's sacrifice in Avengers: Endgame, so her first appearance came in Black Panther: Wakanda Forever instead. The sequel did a lot to set up Riri's upcoming series, distancing her from the Iron Man brand and allowing her to stand on her own. However, fans of the hero may have to wait a bit longer for her first solo outing.
Given that Ironheart wrapped filming early this year — and was all but confirmed for a Fall 2023 premiere — it seems like its completion may be tied to the actor strike. Marvel may be pulling a Dune: Part Two, waiting for the strikes to end so the Ironheart cast can promote the series. The studio may also need the cast to complete some post-production work, like reshoots or additional dialogue, before Ironheart is ready for take-off. Either way, this delay may not be such a bad thing. Not only does it give Marvel's many upcoming productions more room to breathe, but it can only strengthen another Iron Man-related project, Armor Wars.
Armor Wars follows Tony Stark's right-hand man, James "Rhodey" Rhodes (Don Cheadle), as he grapples with the complicated Iron Man legacy. Given that Riri herself is emulating Stark, it makes sense to expect her in the upcoming film. Armor Wars, however, is set for a 2025 premiere, basically a lifetime in MCU years. Pushing Iron Heart back may allow Marvel to bridge the gap between its armor-adjacent projects. Hopefully we won't be waiting until 2025 for Riri's return, but delaying her new series can only strengthen the upcoming project, and the MCU at large.