Superhero Fatigue May Have Finally Reached Disney+ Marvel Shows
The MCU TV-rama is slowing down in a big way.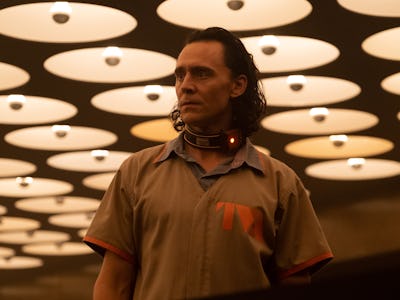 From the very first Super Bowl commercials in February 2021, the Marvel Cinematic Universe was all-in on Disney+. The churn of new MCU series didn't seem to stop, and for good reason: with attendance in theaters possibly deadly, films were being delayed and canceled left and right.
But now that Black Panther: Wakanda Forever and Ant-Man and the Wasp: Quantumania have proven that the Marvel Cinematic Universe is "cinematic" once again, what will happen to the upcoming series? It looks like Disney+ is making the TV shows just as rare as the movies — which may not be bad news.
At Comic-Con San Diego 2022, Marvel Studios President Kevin Feige announced a tentative five series for release in 2023: Loki Season 2, Ironheart, What If...? Season 2, Echo, and Agatha: Coven of Chaos. The Hollywood Reporter now claims this list has been whittled down to a surprising two survivors: Loki Season 2 and Secret Invasion, which has been teased in post-credits scenes dating all the way back to Spider-Man: Far from Home.
This is quite the change from 2021, which saw a massive five TV series hit the streamer, and even 2022 had three: Moon Knight, She-Hulk: Attorney at Law, and Ms. Marvel. The downgrade to a mere two is a bit harsh, especially considering we're now in a new phase of the MCU that could stand to be fleshed out by some additional series.
Each of these two series are monumentally important — Loki Season 1 introduced both the multiverse and Kang the Conqueror, both of which are critical to the plot of Phase 5, and Secret Invasion set to fill in the blanks of mysteries established in multiple previous projects. It looks like the tertiary projects, like the spinoff-of-a-spinoff Echo and the Wakanda Forever breakout Ironheart are being delayed until the future.
Maybe this is actually good news — with the onslaught of Marvel movies leading to the coining of the term "superhero fatigue," maybe the shine is off the apple when it comes to Marvel TV shows: now, the priority is quantity over quality.
A great example of how this works can be seen on the other side of the Disney+ franchise output: Star Wars. Obi-Wan Kenobi, a very VFX-reliant series that was often called out for its low production value, got mixed reactions from fans while Tony Gilroy's location-shot Andor was almost universally lauded.
The MCU is shifting to this model, producing only a handful of shows. Hopefully, fans can count on these series being even better than expected and will sacrifice many early Wednesday mornings of exciting releases for quality storytelling and cinema-quality visuals.