Gran Turismo Adapts the Bizarre True Story of a Real-Life Gamer
Sony's latest is Top Gun: Maverick meets Ready Player One.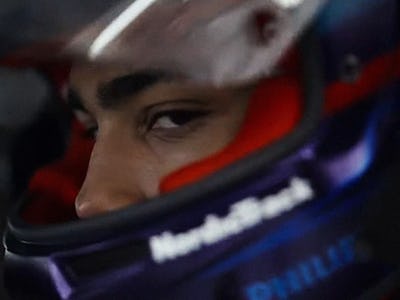 Sony Pictures
When Sony announced its plans to adapt Gran Turismo as a feature film, fans were understandably puzzled. Gran Turismo is a simulation game that allows players to choose from a wealth of vehicles and race professional tracks. While it's famous for its meticulous attention to detail, there's essentially no plot to translate into a movie.
That said, the Gran Turismo fanbase knows their sport inside and out, and some players swear their talents could be applied to an actual race. And that is the premise of Gran Turismo, a film based on the true story of a player who got the chance to prove his meddle as a professional driver.
From 2008 to 2016, Sony partnered with Nissan to run GT Academy, a reality show that took the best Gran Turismo players and allowed them to train and compete with real race cars. Each year, one winner was chosen to join the Nissan Driver Development Programme, and some went on to race professionally.
Gran Turismo will tell the story of Jann Mardenborough, a superfan who won GT Academy in 2011. He was the program's youngest winner, beating 90,000 other applicants. Though he later debuted as a professional racer and held his own on some of the most difficult tracks in the world, Gran Turismo will focus on his time at the academy. It's an intriguing premise that blends the ultimate wish fulfillment of films like Ready Player One with the high-octane underdog stories of Top Gun: Maverick and Rush.
Archie Madekwe (Midsommar) stars as Mardenborough. He's joined by Orlando Bloom as motorsports executive Danny Moore, while David Harbour co-stars as Jack Salter, a trainer with doubts about the validity of the program. Djimon Hounsou (Shazam!), Darren Barnet (Never Have I Ever), and singer-songwriter Geri Halliwell Horner round out the cast.
Gran Turismo hits theaters on August 11, 2023.