Why 'Ready Player One' Did So Well at the Box Office This Weekend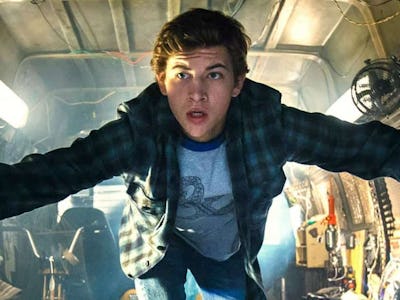 Warner Bros
Steven Spielberg's pop culture-filled take on the Ernest Cline novel, Ready Player One, dominated the box office this weekend while Black Panther inched closer to another achievement for the Marvel movie.
The Easter weekend domestic box office saw Ready Player One take in $41 million, bringing its domestic total to $53 million when including Thursday ticket sales, as estimated by Box Office Mojo. It's projected to take in $127 million at the global box office, pushing the total opening weekend to more than $181 million. Although this surpasses the film's production budget of $175 million, the virtual reality adventure flick has a ways to go before covering the marketing budget, which was more than $100 million.
Published in 2011, Ready Player One is Ernest's Cline's first novel and filled with references to the eighties. The book is technically a young adult novel, but appealed to an older audience, too. For the movie, references were updated to include various pop culture from the nineties and early aughts, including characters from Street Fighter, Minecraft, and Overwatch. Buzz for the movie reached a fever pitch when it premiered at this year's SXSW with fans of all ages swooning over all the Easter Eggs found in the movie.
As well as Ready Player One did, it couldn't come close to Black Panther's opening weekend of more than $200 million in domestic ticket sales. The film about the Wakanda king took in $11 million for the weekend putting it in third place and bringing its U.S. ticket sales total to $650 million. This puts it right behind 2015's Jurassic World ($652 million) and 1997's Titanic ($659 million) when not adjusting for inflation. Another $10 million at the box office and Black Panther will be third on the top grossing films in the U.S. behind Avatar and Star Wars: The Force Awakens.
Movie reviewers have already fallen for two films out on April 6. A Quiet Place, a horror film about a family having to live in silence or else become hunted by mysterious creatures, is currently at a 100 percent fresh rating at Rotten Tomatoes. The R-rated comedy Blockers about parents trying to stop their daughters from losing their virginity on prom night has an 89 percent fresh rating so far.
In late April, Ready Player One, and the rest of the film industry, will have to deal with the movie already breaking records, Avengers: Infinity War.