Wolverine's Return in Deadpool 3 Is Actually 7 Years in the Making
Speaking to Inverse, Logan director James Mangold reveals where the idea for a Wolverine-Deadpool team-up comes from.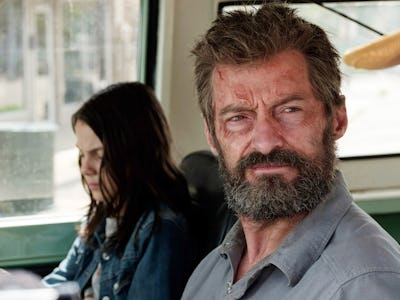 20th Century Studios
In the world of superheroes, nobody stays dead forever. That's particularly true for Wolverine, whose mutant powers of regeneration give him the ability to survive almost anything. (He once crashed into the literal sun and lived to tell the tale.) But in 2017, Logan director James Mangold tried to do the impossible: end Wolverine's life for good.
Logan is considered one of the greatest superhero movies of all time, in part because it gives Hugh Jackman's Wolverine what feels like a final ending. At least until recently, when Jackman announced plans to return to the role in the upcoming Marvel movie Deadpool 3.
"I completely understand those guys chasing that idea."
And yet, Mangold seems pretty zen about the entire thing. Despite doing his best to murder the character, the director tells Inverse he's not actually surprised.
"I never was under any illusion that there wouldn't be a new movie, even with potentially a new Wolverine, coming out in the not-too-distant future," the director says during an interview for Indiana Jones and the Dial of Destiny. "With properties like this, I just view them as opportunities to make my version. For me, Logan was just my ideal version of a kind of Logan story."
More interesting than his general chillness with the resurrection of the Hugh Jackman character, however, is the reveal that it's actually been in the works for a lot longer than you might think. As far back as during the filming of Logan in 2016, Mangold and Jackman were already discussing the idea of a Wolverine-Deadpool team-up.
"I've made a bunch of movies with Hugh Jackman now," the Kate & Leopold director says. "We're good friends and we talked a lot. And one of the things we talked about a lot, even while we were making Logan, was the idea of how joyful a kind of Midnight Run or 48 Hrs. with Deadpool and Logan would be. So I completely understand those guys chasing that idea."
For the unfamiliar, Midnight Run (1988) and 48 Hrs. (1982) are both action comedies in which two incompatible characters are paired up and forced to work together. Midnight Run stars Robert Deniro as a bounty hunter hired by the mob to bring in an embezzling accountant (Charles Grodin). Meanwhile, 48 Hrs. pairs a cop played by Nick Nolte with a convict (Eddie Murphy) as they team up to catch a duo of violent criminals in just — you guessed it — 48 hours.
If the pattern isn't clear, we'll spell it out: both movies feature a criminal and a law enforcer who have no choice but to work together. It's not hard to guess which role Deadpool and Wolverine will play. (One of them frequently leads the X-Men, while the other is an unhinged mercenary.)
Then again, maybe Deadpool 3 will surprise us. After all, we definitely thought Hugh Jackman was done with the role after Logan. So now that he's back, all bets are off.
Deadpool 3 is expected to release on November 8, 2024.