Marvel's Most Anticipated TV Show Just Suffered a Massive Setback — But There's a Silver Lining
Born Again will be born again.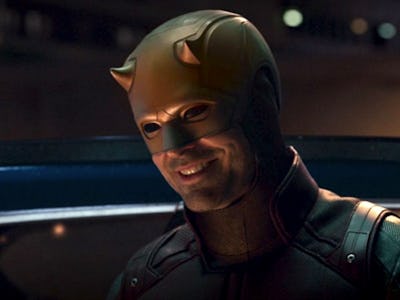 Marvel Studios
The television wing of the Marvel Cinematic Universe is entering a new era. After nine Disney+ original series, one has finally made it to Season 2: Loki. But why did it take this long? The answer lies in a shocking report by The Hollywood Reporter. Marvel's upcoming Disney+ show Daredevil: Born Again is being brought back to the drawing board, with its current writers and directors all being let go.
But this announcement brings more than just another delay to one of Marvel's most anticipated series. It will completely change the future of Marvel Television... hopefully for the better.
Daredevil's retooling apparently stems from a tone that was too heavy on the legal procedural side, with Matt Murdock not even appearing in the suit until Episode 4. Legal procedurals are a pillar of the television landscape — Law and Order is one of the biggest franchises ever, and Suits found a second life on streaming — so using a proven format sounds like it would be enticing. But Marvel's TV shows have been criticized for spinning their wheels, taking far too long to build up to minor revelations and teases of future projects.
In the grander scheme of things, it looks like Marvel is pivoting back to a business model that more closely resembles how television networks are run. So far, Marvel TV has operated much like a movie studio: projects are ordered, staffed, shot, and released in a very linear fashion. Notably, Marvel has never used the pilot system, where trial episodes are made and tweaked before being sent to series (or being rejected). Marvel TV also never established showrunners, instead putting movie executives in control and assigning a head writer with fewer creative powers.
Starting from scratch on such a high-profile series signals a huge change. Now, Marvel will be run like every television producer before the streaming age. Showrunners with significant creative oversight will be appointed, show bibles (a definitive tome of a show's tone, lore, and continuity) will return, and executives with specific television experience will oversee these projects instead of movie executives.
After tumultuous productions like She-Hulk: Attorney at Law and Secret Invasion met with mixed reviews, this shift to a proven formula is exactly what the MCU needs. Streaming is now the dominant model of television distribution, but it's still television. Approaching it like a network instead of a movie studio makes sense. Innovation is always appealing, but when you reinvent the wheel, you need to keep the old instruction manual around just in case.