Ahsoka Release Date is Bad News for Another Disney+ Series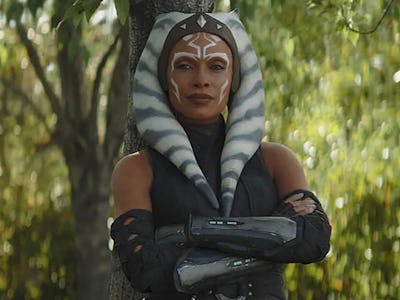 Lucasfilm
After years of waiting, we finally have a release date for Ahsoka. But while it's great for fans to have an actual date to mark on their calendar instead of a vague August window, the date casts a shadow across the rest of the Disney+ schedule, which could mean bad news for another highly anticipated release.
The first episode of Ahsoka, as revealed by the official Star Wars Twitter account, will be available to stream on August 23. Future episodes will hit Disney+ every Wednesday, as Star Wars shows typically do.
August 23 is a surprisingly late release date, as it means the penultimate episode of Ahsoka's eight-episode Season 1 will arrive on October 4, two days before Season 2 of Loki premieres on October 6. Ahsoka's finale will then air between the first and second episodes of Loki.
Loki airs on Fridays instead of Wednesdays, so this doesn't mean fans will have to binge both shows in one day. But it's still a notable clash. Marvel and Star Wars may be different franchises, but they are siblings. They share a streaming service and their fandoms often overlap, so sharing time on the calendar could be an issue, especially since there's a gap between the end of the Marvel series Secret Invasion, which debuts in June, and the premiere of Ahsoka.
Will the two shows cannibalize each other's viewers? Will fans suffer Disney+ fatigue? No matter how much you may love Marvel and Star Wars, juggling two shows at once can be a pain. This is fixable — Ahsoka could air a two-episode finale, which wouldn't be unprecedented given that Andor premiered with three episodes. That would let the show before Loki Season 2, instead of bumping into it. But the strategy feels like a messy, self-inflicted wound that implies Disney lacks faith in one of these shows... unless they just think we'll have a lot of free time on our hands over the summer.
Ahsoka premieres August 23 on Disney+.