The 7 Must-Read Fantasy Books of August 2017
From Jeff Noon to Kelley Armstrong to Jim Butcher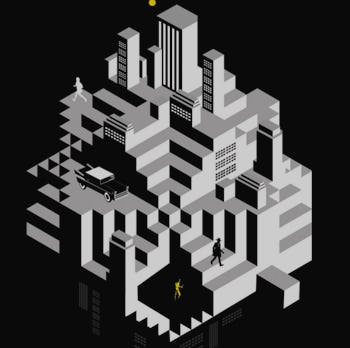 Angry Robot
August is typically a lag-time in most areas of pop culture. It's a hazy, lazy month when shows end instead of premiering and the summer box office runs on fumes. In the book world, however, August is a train chugging ahead at full speed.
Particularly in the fantasy genre, August is an electric time of new beginnings and epic endings. Urban fantasy queen Kelley Armstrong is bringing her fairy-filled Cainsville series to its conclusion while speculative fiction legend Jeff Noon is kicking off an intriguing new series set in a world with a neon sky. Several debut authors are unfolding new worlds teaming with magic and mayhem, too.
From epic fantasy to urban, from adult to YA, from series to stand-alone novels, here are all the noteworthy fantasy books that should be on your radar in August 2017.
Because the notion that suburban dramas are the traditional "beach read" genre is overrated.
1. Urban Enemies edited by Joseph Nassie
While this is a short story collection rather than a novel, it's well worth a read. Its stories all focuses on villains of fantasy, and it and boasts entries from authors like Jim Butcher, Kevin Hearne, Seanan McGuire, Lilith Saintcrow, Kelley Armstrong, Caitlin Kittredge, and more.
Release date: August 1
2. Dragonsworn by Sherrilyn Kenyon
Dragonsworn is the whopping twenty-eighth novel in Sherrilyn Kenyon's Dark Hunter series. It centers around a dragon and the daughter of the greek god Apollo trying to stop the world from ending. So, just a light low-stakes summer read.
Release date: August 1
3. A Man of Shadows by Jeff Noon
Speculative fiction visionary Jeff Noon is launching a new genre-bending series set in a place called Dayzone, where the sky is perpetually neon. It centers around a private eye solving a murder mystery that takes him from this perpetually light world to one of perpetual darkness. It's lyrically written, wonderfully weird, and drops with noir.
Release date: August 1
4. Hex-Rated by Jason X. Widler
Hex-Rated is an urban fantasy homage to 70's pulp detective fiction. Set in the seedy underbelly of 1970's Los Angeles, Hex-Rated is the first entry in a new series brimming with demons, cults, Hollywood, the porn industry, and magic.
Release date: August 1
5. Rituals by Kelley Armstrong
Rituals is the fifth and final entry in urban fantasy juggernaut Kelley Armstrong's Cainsville series, which follows a young woman who learns that her real parents are famous serial killers. If that wasn't enough, while she's investigating their crimes she also discovers that she's part of a centuries-old tug of war between rival fae factions. Just like Armstrong's Otherworld series, Cainsville comes to a tense, satisfying head in Rituals.
Release date: August 15
6. Wicked Like A Wildfire by Lana Popović
Wicked Like a Wildfire is essentially a more diverse YA version of Aliec Hoffman's classic Practical Magic. It 's about a pair of mixed-race twins who come from a family filled with magical women. They have the power to magically manipulate beauty — but first they must discover their mother's secrets.
Release date: August 15
7. Mask of Shadows by Linsey Miller
Mask of Shadows is a court-intrigue fantasy with a gender-fluid protagonist. Over the course of the story they ascend from life as a thief to life infiltrating the court via a series of challenges in order to avenger their family, whose home has been destroyed by nobles. Think The Hunger Games with a gender-fluid protagonist and court setting.
Release date: August 29