7 Essential Fantasy Books For July 2017
Wesley Snipes has a demon book. Enough said.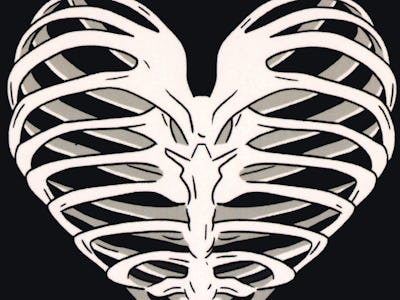 July is the month of lazy summer days, drinks sporting paper umbrellas, and the eternal struggle between the forces of good and evil.
Sure, the phrase "beach read" typically refers to a book brimming with interpersonal drama. But there's no genre requirements, and summer 2017 is a booming time for fantasy. Even outside the book world Game of Thrones — the biggest fantasy show across the globe — is airing during the summer for the first time. But since it's a bit hard to bring your TV to the beach and you don't really want to watch on your phone, a paperback is a better bet.
On the slate for July alone there are exciting debuts, returning authors, intriguing standalones, and continuations of epic series. Oh yeah, and Blade — as in the vampire hunter — is coming out with a book. But more on that in a bit.
Here are the top seven books to keep on your radar, in order of release date.
1. The Reluctant Queen by Sarah Beth Durst
Sarah Beth Durst's Queens of Renthia series is about a world filled with bloodthirsty nature spirits and ass-kicking young women. It's an utterly original world, and the second novel continues where the first left off while also introducing a host of new characters and threats.
Release date: Currently out.
2. Fifth Ward by Dale Lucas
Fifth Ward is a debut novel that kicks off the fast-paced new First Watch series. It's a buddy cop adventure story that follows a human and a dwarf as they navigate a seedy city teaming with elves, dwarves, and humans. Think Lethal Weapon meets Joe Abercrombie's First Law world.
Release date: July 11
3. At the Table of Wolves by Kay Kenyon
At The Table of Wolves is the first novel in Kay Kenyon's new Dark Talents series. It's a supernatural alternate history involving a version of 1936 where people openly use paranormal abilities. The heroine uses the power to draw out truth in order to spy and fight fascism. You'll like it if you liked Vic James's Gilded Cage.
Release date: July 11.
4. The Art of Starving by Sam J. Miller
A bullied gay teen boy develops an eating disorder and superpowers at the same time. He has super senses, manipulate animals, and can even impact nature. Over the course of the story, he must find his missing sister and come to terms with his turbulent school dynamic.
Release date: July 11.
5. Armistice by Harry Turtledove
Armistice is the third and final book in Harry Turtledove's Hot War series. It's an alternate history set in a version of the 1950s in which the planet has plunged into nuclear war.
Release date: July 18
6. Strange Practice by Vivian Shaw
Strange Practice is a debut novel and the first in a new urban fantasy series about a doctor for the undead. Set in London, it follows Dr. Greta Helsing as she treats banshees and mummies for various ailments — until she becomes ensnared in plot involving murderous monks.
Release date: July 25
7. Talon of God by Wesley Snipes
Last but certainly not least, Wesley Snipes — best known for playing Blade the vampire-hunting vampire in the Blade films — is coming out with a fantasy novel. Snipes's debut is an urban fantasy story about preventing a demon from creating hell on earth, all set against the backdrop of Chicago.
Release date: July 25