Michael K. Williams Joins Han Solo Standalone 'Star Wars' Movie
Omar from 'The Wire' is going to the galaxy far, far away.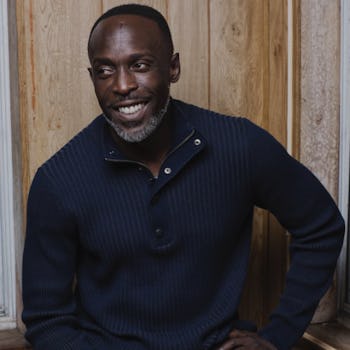 StarWars.com
Omar from The Wire is heading to a galaxy far, far away. Actor Michael Kenneth Williams has been cast in an unspecified role in the Han Solo spin-off Star Wars film.
Williams is best known as the Robin Hood-esque character Omar Little from The Wire, but the actor has carved out a ton of memorable TV and movie roles since then. He played Albert "Chalky" White in HBO's Boardwalk Empire, Freddy on The Night Of, and most recently appeared in small roles in the Ghostbusters reboot and Assassin's Creed.
If you didn't know already, Williams is nothing if not versatile. This makes it a bit tricky to pin down who exactly he'll be playing in the Han Solo standalone movie. The announcement on the official Star Wars website noted that Williams is particularly great at "bringing charisma, humanity, and nobility to all his performances," but didn't offer much more than that.
"Humanity" and "nobility" sounds like the perfect descriptors for some kind of hero character. Perhaps he'll be a senator of some kind, or maybe he'll be Lando's mentor just like Woody Harrelson's currently unnamed character is playing Han's mentor too. It's tough to predict considering Williams's acting chops, and he could just as easily be playing the film's villain too.
The spin-off still doesn't have an official title yet, but it's co-directed by Phil Lord and Christopher Miller. Williams joins his fellow cast members Alden Ehrenreich as Han Solo, Harrelson, Emilia Clarke, Donald Glover as Lando Calrissian, Thandie Newton, and Phoebe Waller-Bridge, with semi-newcomer Joonas Suotamo replacing the legendary Peter Mayhew as Chewbacca.
The film will hit theaters on May 25, 2018.