You Can Listen to Drake's 'Views' on Pandora at 3 p.m. PST Today
No excuses not to tune into Drake's new album spinning on Pandora today. It's free, and it's Drake.
by Christine Jun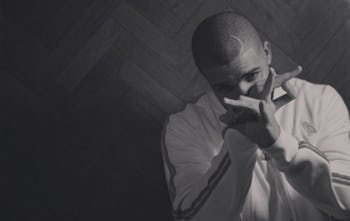 Don't miss out on Drake's Views, which will be spinning today around 3 p.m. PST on Pandora. On April 9, Toronto's favorite son Drake announced that his fourth studio album, Views From the 6, now just Views, would be released on April 29, exclusively on Apple Music.
In particular, Dancehall-inspired "One Dance" features gentle vocals from Drake in collaboration with singer Kyla and Nigerian artists Wizkid has had more than 9.1 million plays since April 8 on Pandora, while straightforward rap-beating "Pop Style," featuring hip hop giants Kanye West and Jay-Z, has had 7 million plays since April 8. Drake has had over 630K station adds since the release of these two singles.
To build up suspense, the full track-list went out earlier this week, so we already knew who was going to be featured on every song on the album.
On Thursday, he posted 10 Instagrams in a row, mostly featuring tiny versions of himself from the Views album art photoshopped into pictures of his various collaborators on the album, from Rihanna and Future to even the posthumous Pimp C.
You can stream Drake's Views iTunes at drakevie.ws/views.