Captain America 4 Adds Another Cast Member from Marvel's Most Misunderstood Movie
It's time for the Hulk to face his greatest threat yet: heartache.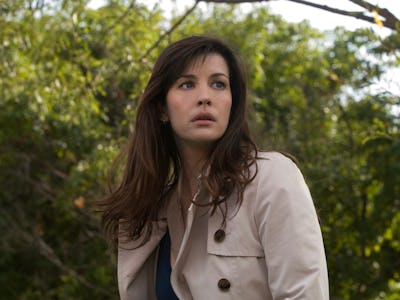 Marvel Studios
The Incredible Hulk doesn't have the best reputation. As the second film in Marvel's Cinematic Universe, it's long been regarded as the ugly duckling that preceded a string of successful features. But Marvel has been warming up to the idea of a Hulk renaissance: several characters from The Incredible Hulk have since returned to the MCU, and some will have a big role in the franchise's next phase.
Now, according to The Hollywood Reporter, Liv Tyler will be another returnee in Captain America: New World Order. She'll reprise her role as Betty Ross, in her first Marvel appearance in 15 years. Betty was an ally and love interest to Edward Norton's Bruce Banner in The Incredible Hulk, but she's also the daughter of General Thaddeus "Thunderbolt" Ross (William Hurt), a constant (if minor) MCU antagonist.
Hurt was one of the first Hulk actors to reprise his Marvel role, first in Captain America: Civil War, then briefly in Avengers: Endgame and Black Widow. Harrison Ford will take over as Ross in New World Order following the passing of Hurt, and he'll reportedly be a much more significant threat in the Captain America sequel, so it makes sense that Betty would return as well.
It may seem strange to bring back a Hulk character for a Captain America film, but Cap's stories have never really been exclusive to the character. Civil War felt more like an Avengers sequel than a substantial step forward for Steve Rogers, while The Falcon and the Winter Soldier juggled a host of heroes and villains while introducing a new Captain America in the form of Sam Wilson. That trend will continue in New World Order, where it actually makes sense to add the Hulk. The Hulk was created as a misguided response to the power of the Super Soldier Serum, so it'll be interesting to see how these two worlds collide.
Tyler is joined by another Incredible Hulk alum, Tim Blake Nelson, who portrayed Samuel Sterns, aka The Leader, who was teased as an imminent threat in the 2008 film's post-credits scene. A few Falcon and the Winter Soldier cast members have also been tapped for New World Order. Danny Ramirez reprises his role as Joaquin Torres, a possible successor to the Falcon mantle, and Carl Lumbly will also return as Isaiah Bradley, the original Super Soldier. Bruce Banner, of course, is now played by Mark Ruffalo, but maybe a rekindled romance with Tyler's Betty is in the cards.