The 11 Coolest Jobs at Netflix
A few current openings for your consideration.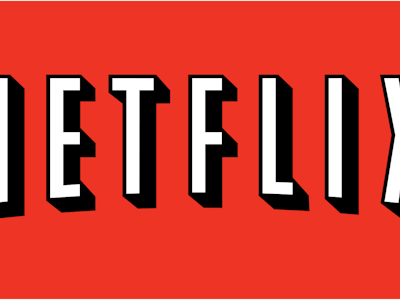 Flickr / theglobalpanorama
Netflix has decided to renew its vows to its employees, which is to say, to itself. This, perhaps, was prompted by the recent executive fallout and company culture troubles at Uber. Either way, Netflix wants to assure current (and prospective) employees that it values them. The "Culture at Netflix" page on its site is an update to the whopping 125-slide culture deck first published in 2009.
This streamlined version of the original slide deck elaborates on the nine behaviors and skills — "judgment," "communication," "impact," "curiosity," "innovation," "courage," "passion," "honesty," and "selflessness" — as well as the figurative business totem pole, "Seven Aspects of our Culture," integral to a happy and bountiful marriage, er, brand. Sure, this sounds like a bunch of corporate talk, but few companies are as successful and self-aware as Netflix. And, thankfully, CEO Reed Hastings continues to quote The Little Prince.
So, what then, would working for Netflix be like? The company claims to be "responsible for over 37 percent of Internet traffic at peak times." This could be your responsibility should you be up to the challenge of ensuring no Netflix and chilling goes unimpeded. But if that's not quite within your skill set, here are 11 other fantastic-sounding current openings at the video streaming platform.
For the Ph.D.-wielding computer scientists and mathematicians out there, here's your chance to implement and improve upon Netflix's proprietary machine learning software.
Fluent in Netlix-ese, social media slang, and, above all else, Portuguese? Then here's a stellar role for the social influencer in all of us. Don't live in Brazil? Never heard of the Copacabana? Fear not, there are similar roles in Spain, the Philippines, France, Thailand, and Southern Latin America.
Clearly, Netflix is looking to expand its already notable roster of anime. This job is for the superfan who means business. Someone who knows what anime, new or old, will do great for Netflix and can get it on the platform in due time. You'll basically be a gatekeeper for introducing a new audience to brilliant anime.
In this role, you get to be the bandleader for Netflix Originals, leading them out and unto the platform. This multi-faceted individual sees both the duck and the rabbit: "The Originals Producer position uses both the left and right brain equally and requires a personality and skill set that can easily go from art to science and back again."
The lucky cinephile in this role will get to choose the images in the Netflix gallery, merchandise, and trailers, A/B testing until it's all picture perfect.
Now that Netflix Originals can contend for Oscars and other laurels in the film industry, the person in this role is responsible for getting the increasing array of content out in front of the press, judges, and industry power players. In this job, the phrase "for your consideration," will become your mantra.
Old Hollywood pros and new media savants alike can help create and produce film credits in this role. Thanks to Marvel, end credits are watched by more and more filmgoers, so, better dust off that Guild or union card.
If Netflix's website looked bad, would you use it? Probs not, for that's what separates it from the slew of sketchy sites across the web. In this role, you would have a hand in writing copy and designing everything, from menus and text buttons, to labels, error messages, and more.
While you work on that screenplay about that 4D meet-cute in space trilogy, why not help write the synopses for Netflix's deep pool of films and television shows? You'll manage style guides and an editorial team while continuing to be creative.
Be the algorithm personalizer your mother always wanted you to be. Or, at the very least, you can use this experience to liven up any social event. Tell me the last movie you watched and I'll tell you what you'll want to see next.
This job is for those who watch the movie watchers. Keeping Netflix secure from hackers, piraters, and worse is no easy task. The streaming platform boasts "over 100 million members in over 190 countries." Which isn't to say that Netflix is red with jealousy that someone would want to steal and redistribute their content; it's likely, rather, that they're flush with pride about being pretty good at what they do.