Father's Day GIF Guide, 2017 Edition
A rundown of dads doing dad things.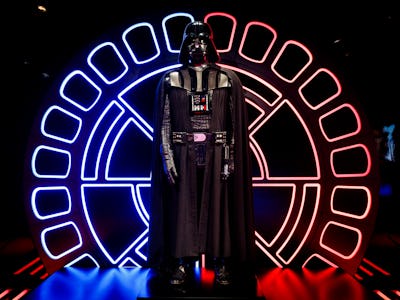 Getty Images / Tristan Fewings
Whether your old man is rocking a soul patch and shredding air guitar or he's more of a suit guy with a penchant for long-winded advice, Father's Day — aka this Sunday, June 18 — is for appreciating the dude. And nothing says Happy Father's Day quite like the perfect gift. If you're stumped there, and a lot of us are, we suggest sending the perfect GIF to get the message across.
We tapped an assortment of dad brands — the dancer, the solutions guy, the jokester, the one and only Joe Biden, to name a few — and found GIFs galore for sharing with the man responsible for contributing one-half of your DNA. On Sunday, embrace the dad jokes, queue up that text or email, and say thank you in a way that befits your father.
Some dads inspire us to have better jokes.
Other dads inspire us to have better dance moves.
They are creative at coming up with solutions (even when there isn't a problem).
No matter how old we are, they're not gonna let us forget who's boss.
They're chill AF about our own nonsense (sometimes).
You May Also Like: Dads Are Really Geeked to Show Their Kids Classic Cartoons
They can be cool in unexpected ways.
They seem to be particularly cool at baseball games.
They can also be uncool in expected ways.
Dads of daughters seem to be especially weird.
They listen and advise.
Some dads are really into teaching lessons.
Other dads are super into high fives.
They're there to support us.
And vice versa.
Even Mike Pence gets it.
Lastly, no Father's Day GIF guide would be complete without a shout out to America's Dad, Joe Biden.