Facebook Expands Its Controversial Internet.org Into Africa
It might be limited, but it's pushing the right ideas.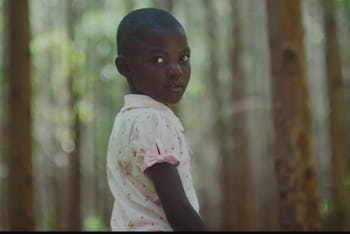 Facebook
Facebook's controversial project Internet.org is expanding further in Africa, CEO Mark Zuckerberg announced Tuesday. Said Zuckerberg: "Connecting people across the African continent is critical to our mission. We're going to keep pushing forward to develop new ways to bring people online until the whole world is connected."
Zuckerberg shared a video with the announcement, highlighting how greater internet access should provide more opportunity and, in particular, facilitate the empowerment of women globally.
The recent expansion also includes a partnership with Girl Effect, a nonprofit that invests in programs "for girls, connecting girls to each other to amplify their voices, and brokering access to the critical assets girls need."
While adding such a progressive platform to Internet.org is good, it also highlights the projects limitations. Namely, that Facebook's Internet.org does not offer universal internet access. Users can simply access Facebook, Facebook Messenger, and a handful of other news and information sites.
Facebook is able to regulate the web, as it does in India, because the program is available through only certain service providers. The same goes for Africa, as Facebook's latest offering is available via Airtel Africa, which operates in 17 countries.
That does mean, however, that Burkina Faso, Chad, Gabon, Madagascar, Niger, Nigeria, Republic of the Congo, Sierra Leone, and Uganda will all have newfound affordable internet access — even if it's limited.
Read our interview with Osama Manzar, the founder and director of India's Digital Empowerment Foundation.