'Watchmen' Episode 8 has a "critical" post-credits scene, director says
It's also a direct reference to the original comics.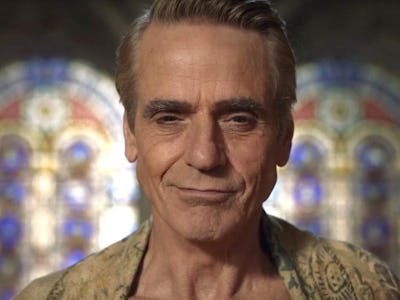 HBO
When the credits role on Watchmen Episode 8 tonight, don't turn off the TV or get up to grab a snack. For the first time so far, the HBO series features a post-credits scene, offering one more piece of crucial information ahead of the season finale next week. Here's why Watchmen Episode 8 has a post-credits scene, according to executive producer and director Nicole Kassell, and why it's been on the works all season long.
Kassell tells Inverse there are actually two reasons Watchmen ends with a post-credits scene this week, one based on the original comic the HBO series is based on, and a second more directly tied to the events of Episode 8. Let's talk about both.
Don't worry, this is a spoiler-free article, but if you'd rather go into Watchmen Episode 8 totally fresh bookmark this article for later and make sure to stick around for a thrilling post-credits scene.
If you've read the original Watchmen, you likely remember that it includes excerpts from Under the Hood, an in-universe autobiography by Hollis Mason (aka, the original Nite Owl). Kassell explains that a post-credits scene let them mimic the original format directly.
"The after-credit idea came from the books," she says. "The way in which there were the chapters, and at the end of each one there were book excerpts from Under the Hood. So we had actually been flirting with that idea for all the episodes."
So why Episode 8 in particular? That comes down to what they couldn't include in the actual episode.
"It just really only made sense to do it with this episode and that chapter of Jeremy Iron's story because it doesn't fit in anywhere else," Kassell says. "This episode had to be entirely dedicated to Yawha [Abdul-Mateen II] and Regina [King]'s story. It didn't feel right to depart, to spend a chunk of time with Jeremy's character."
But that doesn't mean it's not important. If anything, the opposite is true. Pay extra special attention to the final scene of Watchmen Episode 8.
"That scene is critical to the setup of Episode 9," Kassell says. "So the solution was: here was the opportunity to pay homage to the structure of the book while telling the story that's essential to the viewing of Episode 9."
Watchmen airs Sundays at 9 p.m. on HBO.