'The Mandalorian' '80s sitcom intro is the best thing you'll watch all week
This might be the best Mandalorian meme yet.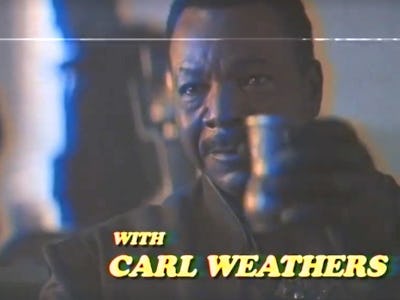 Lucasfilm/Gareth Wood
Thursday marks the longest possible wait between episodes of The Mandalorian . It's been a full week since Episode 4 graced us with the Baby Yoda drinks soup meme, but we'll have to wait 24 hours (or longer) for Episode 5. Thankfully, there's no shortage of fan-created Baby Yoda content on the internet, but if you only see one Mandalorian meme this week, make it the one that turns the Disney+ Star Wars show into a 1980s sitcom intro.
Created by British animator Gareth Wood and originally uploaded to Facebook, the video takes some key Mandalorian moments, applies a crackly VHS tape-style filter, and overdubs it with "You Can Count on Me" by Greg Evans (also known as the theme song to the 1980s sitcom My Two Dads). The entire thing works shockingly well.
Of course, it doesn't hurt that The Mandalorian features actual 1980s standbys like Nick Nolte and Carl Weathers, who look right at home in an '80s sitcom. Throw in Burt Reynolds lookalike Pedro Pascal (under a mask he never removes) and a Jim Henson-style alien muppet, and you have a show that could have easily aired on Saturday mornings after Alf.
But the best thing about this Mandalorian fan edit is that it syncs up with almost any decade-appropriate track. It even works with the opening bars from Too Many Cooks, a fake sitcom intro invented to spoof the entire genre. Don't believe me? See for yourself.
And with that, I have a feeling the internet has exhausted the meme potential of the latest Mandalorian episode. Thankfully, we're only a day away from even more Baby Yoda adventures.
The Mandalorian airs Friday mornings on Disney+.