The 'Justice League' Snyder Cut is an expensive "pipe dream," insider says
Unless Warner Bros. sinks a whole lot of money into it, the release of the Snyder Cut will not happen.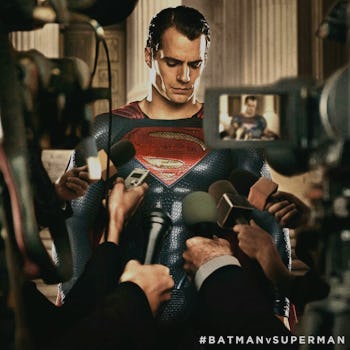 Warner
If you're still hoping to see the fabled "Snyder Cut" of Justice League, we've got some bad news. An insider from Warner Bros. has said that the high-in-demand release of Zack Snyder's original edit is nothing more than a "pipe dream," even with the imminent launch of HBO Max.
In a Tuesday report from Variety that explored the progress of in-development movies from DC Films, including The Flash, Aquaman 2, and Green Lantern Corps, the magazine quoted a "knowledgeable insider" that told them the release of the "Snyder Cut" will not happen.
"That's a pipe dream," they said. "There's no way it's ever happening."
The magazine reported that despite visible online demand, recently buoyed by the stars of Justice League (including even Ben Affleck) tweeting their support of Warner to #ReleaseTheSnyderCut, the cost to finish the visual effects and editing of the Snyder Cut doesn't make financial sense for the studio.
Reports Variety (emphasis ours):
"The launch of HBO Max had inspired some hopes that Warner Bros. might allow Zack Snyder to release a director's cut of Justice League, leading to a social media campaign dubbed #ReleaseTheSnyderCut. Snyder directed an earlier version of the ill-fated super-team movie and had planned to do some reshoots. However, after his daughter died, he was not able to complete production and was replaced by Joss Whedon, who injected a more light-hearted tone into the final film. Logistically, however, there's little appetite at the studio for spending the millions of dollars it would require to finish visual effects and editing work on Snyder's version, particularly as Justice League was a commercial disaster. There are currently no plans to release a Snyder version either in theaters or on HBO Max."
In 2017, Warner Bros. and DC Films released Justice League, a DC superhero movie the studio hoped would strike as big as Marvel's Avengers franchise. But the film's uneven tone and the public's general lack of familiarity with the characters resulted in the film grossing just $657 million worldwide — a disappointing figure when a billion, or close to it, is the standard for success.
Since the release of Justice League, fans have petitioned Warner Bros. to "release the Snyder Cut," as identified by the hashtag #ReleaseTheSnyderCut.
The theory goes that Zack Snyder, who left production to tend to his family after the death of his daughter, had his baroque vision hampered by studio meddling in order to match the more quippy tone of a Marvel movie. This theory was fueled by the hiring of Joss Whedon, director of The Avengers and Avengers: Age of Ultron who originally served as writer of reshoots, to fully replace Snyder as director of the movie.
Based on interviews with people who worked on the movie (including Inverse talking to the film's cinematographer and sound editor) and Snyder's releasing on-set photographs of scenes not included in the final cut social media, there is evidence to suggest an original "director's cut" of Justice League exists. However, it is now a matter of DC and Warner putting in the money to make it suitable for release, and not just releasing an overly-long version of a movie few people saw in the first place.
Then again, if money is the only issue, perhaps Snyder Cut devotees can crowdfund their way to victory. But from the sound of it, Warner just isn't interested in retreading that dark chapter in DC movie history.
Justice League is already available on DVD, Blu-ray, and Video on Demand.