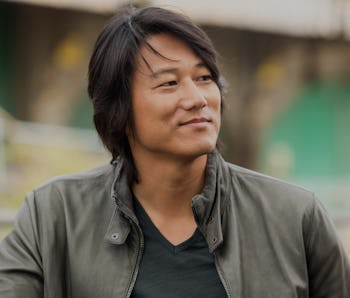 Entertainment
'Fast & Furious 9' might bring back Han. Here's how it could happen.
Universal
There's an extent to which Fast & Furious is basically Fan Service: The Series. Every decision made over the course of the franchise is calibrated to give fans what they want, from the gut-wrenching tribute to Paul Walker at the end of Furious 7 to casting The Rock based on a suggestion from a Facebook comment (yes, really).
But given the extent to which the folks behind the franchise seem to want to go out of their way to please their audience, one thing has stuck out to fans as an egregious misstep over the course of the last few movies. Where is the justice for Han?
Update, January 30, 2020: The Fast & Furious 9 trailer reveals something big about Han.
For the uninitiated, Han is a character played by Sung Kang first introduced in franchise interlude film Fast & Furious: Tokyo Drift. Han dies in an explosive car wreck in the film but in classic F&F fashion, he proved so popular that he came back for the next three movies (effectively setting a nonlinear timeline up for the rest of the franchise, with films four, five, and six all taking place before Tokyo Drift). In a post-credits scene in Fast & Furious 6 it's revealed that his car wreck is orchestrated by Jason Statham's Deckard Shaw, the villain of Furious 7.
Then a funny thing happened: with little to no mention of Han or his death, Shaw went from villain to hero over the course of a single film. By the end of Fate of the Furious he's throwing back Coronas with the Family at a rooftop cookout. He's the co-lead in this year's spinoff Hobbs & Shaw. Han is, it would seem, almost entirely forgotten by everyone except, ironically, Shaw himself, who mentions having sins to atone for to his sister in Hobbs & Shaw.
It's led to a vocal desire from fans to see justice for their beloved Han, easily one of the most popular characters in the franchise whose memory now seems almost entirely forgotten. But in a recent interview with ComicBook, series scribe Chris Morgan finally acknowledged the fan outcry for justice.
"Listen, I came in on Tokyo Drift. I'm a huge fan of that character, and Sung Kang…over the course of the films, there's a big arc, and a debt that's owed," Morgan said, "And I would just say for an audience, everybody involved in the films, loves all of our characters. We're aware of all the character arcs, and what needs to get paid and where we're going. And I would just say to an audience, just wait. Just hold on."
It's the first real indication that there will be Justice For Han in future films, maybe even as soon as Fast & Furious 9. But what if that justice is more than justice? What if Han is alive? Stranger things have happened in this franchise. Letty came back to life. Eva Mendes showed up for one scene in Fast Five. The Rock threw a torpedo.
But how could it happen? How could Han be brought back into the Family? Here are three theories based on the writer's extremely deep knowledge of the Fast & Furious franchise.
3. Han escaped the crash
This is, all things considered, the simplest explanation. There's a bit of a gap between Han's crash and his car exploding, and a whole lot of chaos ensues on the streets of Tokyo between the two. There's absolutely a world in which he managed to slip out of the car before it went up in flames and ran off to hide or maybe permanently disappear.
Han did, after all, go to Tokyo to grieve the death of his girlfriend Giselle (played by Wonder Woman actress Gal Gadot). Maybe after the wreck he just wanted some peace and quiet — or to escape the man he quickly realized was trying to kill him.
The franchise has already more or less done this in bringing back Letty, who had some serious amnesia upon her return. They're unlikely to pull the same trick twice so if this ends up being utilized, expect Han to remember everything (especially the fact that his friends have buddied up to the man who tried to kill him).
2. He's the head of Eteon
This could work as a cool twist: In Hobbs & Shaw, the shadowy Eteon organization is revealed as being the masterminds behind a great deal of the evil done over the course of the series. Their leader remains hidden in shadow behind a computer screen but directly addresses both Hobbs and Shaw towards the end of the film. Whoever it is behind that screen mentions that he and Hobbs have a history.
You know who has a history with Hobbs? Han. Granted, the timeline is a little wonky (How could Han go from presumed dead to the leader of the Illuminati over the course of like, two movies? How could he have masterminded Shaw's betrayal when he was running gigs with the Family?) but then again, this is a franchise with a weird timeline to begin with. Casting Han as a villain, perhaps feeling scorned over the fact that his friends have buddied up to his would-be killer, would be a shocking and unexpected twist.
1. Han has a twin
Look, this one skews pretty close to soap opera territory, but what are these movies if not big, loud soap operas with cars and guns? There's already been an entire plot in which a character came back from the dead with amnesia. Twins, even evil twins, are fully on the table. Maybe Han DID die in that crash…but maybe his twin brother Ham is tired of waiting around for the Family to take vengeance. Maybe he's ready to take matters into his own hands.
There's no telling if this will be addressed in Fast & Furious 9 in a big way or if it will be relegated to a post-credits reveal, but the return of Han has never seemed like more of a possibility. Let's just cross our fingers and hope his return to the Family is an amiable one.
Fast & Furious 9 is scheduled for release on May 22, 2020.