Why PlayStation 5 might have pop-ups to buy music from Sony artists
Sony's other corporate tentacles might slither their way into the PS5.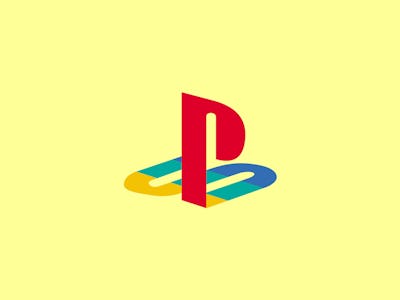 Sony
The music in video games often takes a back seat to gameplay, graphics, and the plot. Sony could be trying to change all that, starting with Death Stranding. The Hideo Kojima title set for release on November 8 will feature tracks from mainstream artists like Major Lazer, Chvrches, and Bring me the Horizon. That's a far cry from more traditional game songs lists, which are often composed specifically for the game instead of being carefully curated pop hits. But that could soon become the new norm for PlayStation 5 games.
Death Stranding's soundtrack will be released as a full album on November 7 and is currently available for Spotify subscribers. Sony Music Group CEO Rob Stringer described the title as an opportunity for the company to "innovate for the first time on how music is embedded in a game" and stated the division would work closely with PlayStation to promote the album, according to a Rolling Stone report on Tuesday.
It's unclear how SMG plans on promoting Death Stranding's music yet, but a future where an in-game pop-up that reads "Like what you're listening to? Why not download the song to listen any time?" isn't difficult to imagine.
Sony has been trying to consolidate the branches of its conglomerate for years, a grand but yet-to-be-accomplished vision it calls "One Sony." The emphasis Sony has placed on the Death Stranding album suggests its other corporate tentacles might try to slither into the PS5's interface in the future.
"Enjoying the new Spider-Man game? Why not purchase a digital copy of Far From Home?" or "Listen to the entire God of War soundtrack even when you're not gaming" seem well inside the realm of possibilities here. We already know that Google Stadia will find ways to make it very easy for gamers to spend money elsewhere in the Google ecosystem. And everything we've heard about the PS5 suggests big changes are coming to its home interface.
Sony finally revealed new details about the upcoming console earlier this month, one of them being a major overhaul to its home screen. PS5 system architect Mark Cerny only mentioned the gaming implications, but with a renewed effort to make One Sony happen they might also include music and movie streaming synergy for the company's tracks and films.
This might mean easy access to popular songs your recognize in the background of your favorite games. But it might also result in annoying ads that push other services on the home screen when gamers just want to enjoy a new game
It's too early to say if Death Stranding and the PS5 in 2020 will be jumping-off points for One Sony, but the company sure seems to be hinting as much.