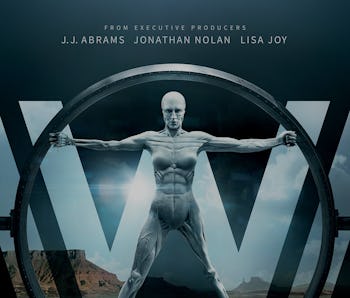 Entertainment
A sadistic, presumed-dead host will return in 'Westworld' Season 3
An unexpected but familiar face will be back on the HBO series. 
HBO
It's hard to remember a show that has pivoted as hard from its original concept as Westworld seems to be doing for its upcoming third season. In the wake of the events of the Season 2 finale, the park(s) are in the rearview mirror. We're finally seeing the real world outside the parks in Season 3 and while the footage that has been released seems to ensure the return of a few series standbys (Dolores, Maeve, The Man in Black) it looks like we'll be seeing mostly new characters this season, namely a new lead played by Breaking Bad's Aaron Paul.
However, we're finally starting to get a peek at the familiar faces that may return for Season 3, which now includes a small but compelling supporting player from the show's second season. In a recent red carpet interview with Gold Derby, actor Jonathan Tucker confirmed his return to the show in 2020. Tucker plays Major Craddock in the show, a first-generation host robot with sadistic tendencies. He leads the Confederados army and ends up brokering a shaky alliance with Dolores and her crew, one that ends in extreme violence — in fact, that might be the most interesting thing about his return to the show.
Craddock is uh, extremely dead by the end of Season 2, having literally exploded after a violent encounter with the Man in Black and Lawrence. Logic would dictate that it means Craddock's time on the show has come to an end, and hey, that very well may be the case. But the thing about Westworld is that violent ends don't necessarily prevent an actor's return given the way the host-building technology works in the show's contained fiction.
"It was wonderful to be a part of the second season," Tucker says, "It's a lot of fun to be a part of a show that makes the audience wait for something." When pressed for more information on the show's third season and his role in it, Tucker reveals that he's about as in the dark as everyone else. "The best part about not being able to share is that I don't actually know that much either…there's a bit of secrecy on both ends. I'll be as excited to watch the show as you will be."
We'll have to wait until the show's third season to see what kind of role he'll be playing this time around, but keep an eye out for Tucker when Westworld returns.
**Westworld will come back to HBO for Season 3 some time in 2020.