I'm an Android User. The Apple Event Almost Broke My Brain.
You almost got me, Tim Apple.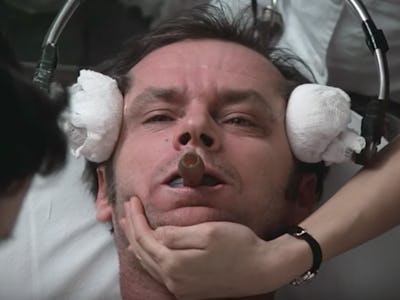 YouTube
I've never owned an iPhone. I don't particularly like the iPhone, but I wouldn't say I'm passionate about this. I've just always liked the Samsung Galaxy a bit more. Today, I watched an Apple product release for the first time, and it almost broke my brain.
Let me explain. I've always known Apple is good at branding, and that the company has style, but watching this event, I found myself becoming removed from rational thought.
They showed us the new Apple Watch 5, and they showed a video of people who say this watch saved their life. Using the watch's health-monitoring capabilities, they were able to determine that there were issues with their health they might not have otherwise been aware of, and they were able to address those problems before they got worse. Now, I'm a bit of a hypochondriac by nature, and I literally found myself thinking, "Am I going to die if I don't get this watch?" No, no. Let's get back to reality.
What's going on? I wondered. What is this trickery? I knew Tim was pulling me into his cult. How many people have you done this to, Tim? How many? Do you feel bad? Of course you don't.
Later, they showed the new iPhone 11. At one point, they showed a feature the camera has where you can turn a rather regular photo into a professional-looking headshot by removing the background. I thought, "I need new headshots!" Calm down. It's just a white backdrop on the picture.
They showed the camera's wide-angle features, and they explained that it's good for when you're in a tight space and can't back up to take the photo any more than you already have. I thought, "That happens to me all the time!" It literally happens to everyone. Relax.
Any Android owner also has to pay respect to how Apple showed off the new iPhone's high-quality video functionality: A video of a cinematic scene where classic cars are racing around on salt flats in the middle of nowhere. Shot on iPhone. They show the camera shooting out the window, and they zoom in on the tires. It's well shot, and it looked incredible. At the end of this video, I found myself wondering if I should start making short films. I was nearly ready to start a second career.
The Apple Product Release Is an Event That Is Far More Captivating Than I Imagined
All of this is to say that the Apple product release is an event that is far more captivating than I imagined it would be, and I think it says something about why people have become so devoted to the iPhone and other Apple products, even as the white-hot passion for the iPhone has faded since its debut (and as sales have slumped).
If I had just read the specs of the new products and seen what they looked like, I might not have been that interested, but this event had my eyes glued to the screen. There was so much attention to detail, and every detail had my interest.
I have to imagine this entire event is thought of in terms of psychology. The bright colors, the way they describe the products, the faces on the screen, the music, and more all felt orchestrated to produce the effects I felt. Apple incepted me. Well, you almost got me, Tim Apple. You put on a good show, but I'm sticking with my Samsung. If I die because I didn't buy your watch, then it's totally my fault.