Gamescom 2019: What Sony May Have Planned for First 2019 Public Appearance
Next-gen hints and game teasers might be incoming.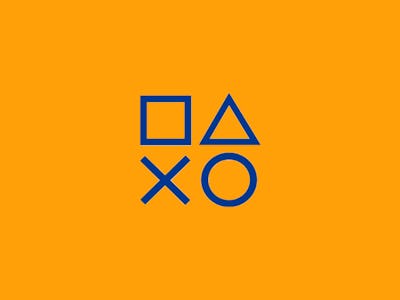 Sony
It's been an uncharacteristically quiet year for the gaming giant Sony, which has mostly abstained from the major gaming conferences. But that may be about to change.
The console giant will reportedly host a keynote at Gamescom 2019, Europe's largest gaming conference held each year in Cologne, Germany and which will kick off on August 20. The information comes to us from a leak: Twitter user GaviKnight alleges he uncovered an entire roster of the companies in attendance. The appearance also makes sense, Sony attended Gamescom last year and, after sitting the U.S. conferences out, likely has a fair bit to announce. Sony did not immediately respond to Inverse's request for comment to confirm the leak, but we'll update as soon as we hear back.
As you may remember, Sony skipped the E3 2019 gaming conference in Los Angeles this year for the first time in the event's 24 year history, telling Kotaku it would instead explore "new and familiar ways to engage our community in 2019." Sony hasn't yet elaborated much on what they mean by this, but we're now more than halfway through the year and Sony Gaming hasn't yet had a major press conference to share news.
Will Gamescom 2019 Bring PS5 Hints?
The big question going into Sony's keynote will be whether they mention the Playstation 5, the next-gen console that it is expected to launch next year. It's expected to boast industry-leading console graphics while eliminating loading screens entirely. It's also expected to be a virtual reality powerhouse. Sony could take its time in the spotlight to tease the PS5 in front of a worldwide audience, as Microsoft did at E3 for its Xbox Project Scarlett console.
Sony has already confirmed that's working on the PS5 in an interview with Wired published in April. But that announcement was as minimalist as it gets in terms of console launches, focusing entirely on specs. There were no game teases and nothing for gamers to look at in terms of renders or product shots.
Teasing its next console, however, would still be a break from precedent. The PlayStation 4 was first teased in February 2013 during its own standalone Sony event in New York City, before being released later that year in November. Announcing the PS 5 more than a year before it debuts would be a very aggressive timeline.
Fortunately, Sony likely has other surprises in store.
New Game Announcements and Teasers
PlayStation Europe has already published a blog post teasing eleven PS4 titles that will arrive during the second half of 2019. Many of the titles included were teased at E3 2019, but PS4 exclusives, like Death Stranding and MediEvil that didn't get that much love at E3, were both mentioned.
Gamescon 2019 could be grounds for new trailers, gameplay footage, and more. But there's one game that could make a showing at the event that Sony has been suspiciously quiet about: The Last of Us Part II.
The sequel of the original post-apocalyptic action-adventure game was announced in 2017, and at the time it was destined for the PS4. But with the console's lifespan steadily winding down, the clock is also ticking to officially release the rest of the PS 4's final roster of new titles.
The original game was the final exclusive title to launch on the PlayStation 3 on June 2013, and it was critically acclaimed, taking that year's Game of the Year award. Sony could repeat that same strategy in 2020, by releasing The Last of Us Part II in the summer ahead of the PS5 debut. T
his would be a little bit of a repetition of the 2013 playbook, but The Last of Us Part II is a beloved enough title to sustain its own keynote, particularly in light of its association with looking ahead to the next generation of consoles.
Eight months into the year, Gamescon 2019 could be the first big splash Sony makes in 2019. Gamers will want to keep an eye out.