PS5: Sony Partner Drops Hint About Which Game Will Anchor the PS5 Launch
The PS5 could make a splash with this title.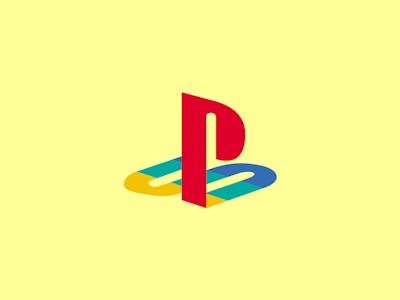 Sony
The game-changing console tech housed in the PlayStation 5 will need to be matched with equally exciting games, and for that Sony is expected to continue building out its stable of highly-coveted exclusive titles. Though Sony hasn't yet indicated what these exclusive titles could be, one of its key partners may have just dropped a massive hint.
It's not a leak that comes directly from Sony, but instead a notable game developer that works on one of Sony's most popular exclusive titles, the God of War series. The developer behind the franchise, Santa Monica Studio, recently posted a revealing job opening for a "Senior Combat Designer". The listing, first posted on June 14, requires applicants to have "knowledge of God of War (2018) and be able to speak in depth about the combat system, mechanics, and enemies."
The 2018 God of War reboot is only available on the PlayStation 4, and snagged the coveted Game of the Year award. It went on to sell more than 10 million copies as of April, and sparked its own dedicated subreddit with 86,000 members. There's no evidence as to when the next installment is slated for release, but it could arrive in the months after the PS5 is released in late 2020.
A job description is not necessarily a sign that a release is imminent. After all, the God of War that released in 2018 took five years to make. But fans of the series might not have to wait that long for the update, according to a Kotaku interview with the game director Cory Barlog. Most of the time spent on last year's game was dedicated to complicated logistics like a working game engine and other labor-intensive mechanics. For a follow-up, all Santa Monica will need to do is re-optimize the engine for the PS5 and create a new story.
They also have good incentive to get cracking, as an exclusive title of God of War's caliber and popularity will be pivotal to the PS5's success.
Santa Monica's last release is one of the reasons to own a PS4 right now. Tom Wijman — a senior market analyst at the gaming market analytics firm Newzoo — tells Inverse that exclusive titles will be even more crucial for the PS 5.
"There is no cloud gaming war or console war, but rather, a content war," he explains. "In the end, each company is vying to release the best content to the end consumer."
Cloud gaming services, like Microsoft's xCloud and Google Stadia, will soon make console hardware more optional. Gamers will eventually be able to play any title they want from their smartphones, tablets, or laptops once the internet infrastructure is up to snuff. The days where hardware can be a key selling point for consumers may be ending, increasing the pressure to produce exclusive titles with serious draw. God of War is perfectly suited to that strategy.
This would build on the PS4's already impressive roster of exclusives, which includes titles like Horizon Zero Dawn, Spider-Man, and Uncharted 4: A Thief's End, to name a few. Its unmatched roster is often credited with helping the PS4 achieve dominance in current generation of consoles. Sony says it has sold more than 96.8 million PS4 units worldwide since launch.
But can it keep up the same momentum?
The company has all but formally admitted defeat in the game streaming department, announcing a cloud gaming partnership with its long-time rival Microsoft on May 16. Sony's next-generation console will now benefit from Microsoft's cloud computing infrastructure, but this also may make it harder for Sony to continue offering as much exclusive content.
The full details of the Sony-Microsoft deal remain vague, but it's likely that Microsoft will want in on a few of Sony's most tantalizing releases. Whether or not this will include the next God of War game has yet to be seen. But the title will undoubtedly be vital to the PS5's success.