Why the Microsoft-Sony Cloud Gaming Deal Is the Gift Gamers Have Longed For
Two of the gaming industry's biggest rivals join forces.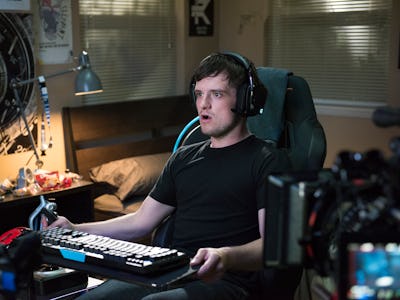 Hulu
It's almost as if the Yankees and the Red Sox teamed up. Sony and Microsoft — and their Playstation and Xbox consoles. — have long been console gaming's central rivalry. Now, the two gaming giants are joining forces to ensure their next generation consoles are up to snuff.
The collaboration will focus on cloud gaming, a move which underscores game streaming's importance in the near future, and hopefully, suggests that gamers on both sides of the console wars will benefit from this new paradigm. The collaboration was announced in a May 16 press release, and states that Sony's existing cloud-services will be hosted on Microsoft's Azure data centers, which are available in 140 countries worldwide. It's a win-win: Sony will be able to improve the quality of their PS Now cloud streaming services, and Microsoft will be able to bring Sony titles to its upcoming xCloud streaming service.
This partnership will ensure that both companies remain relevant at a time when cloud gaming services are gunning for the console market, Ben Arnold, the senior director of innovation and trends at the Consumer Technology Association, tells Inverse. Google Stadia already triumphantly announced that the "the future of gaming isn't a box" during Stadia's launch at GDC 2019. This was obviously a shot across the bow at the Playstation and Xbox makers, so it's little surprise that the two decided to team up.
"I think Microsoft and Sony are working together because they have some common interests around their hardware businesses," said Arnold. "They also want to mitigate at least some of the disruption that we will see as their major competitors carve out their own spaces in the cloud-based gaming services market."
The game streaming wars are set to heat up. Microsoft will soon begin public trials for its xCloud streaming service, according to some reports. Sony already has a product, aimed at PS4 owners, which allows access to a Netflix-style library of game for $19.99 a month, but the service has been criticized online for being almost unplayably laggy most of the time.
Sony's streaming product depicts the mixed blessing of being early. Users on Reddit and other online forums have long criticized the service's woeful input lag and stuttering gameplay. Leveraging Microsoft's significantly more widespread cloud infrastructure would fix these connectivity issues, put Sony on the map for cloud gaming, and serve as a warm-up to Microsoft's eventual xCloud release.
Cloud gaming has undoubtedly put pressure on the console industry. Services like Stadia promise users access to AAA titles from their smartphones and tablets, without having to buy expensive, gaming-specific hardware. But offering a limitless library of complex games, that can also run on everyday devices, will require striking an extremely delicate balance and careful timing.
There may also be an opportunity cost to consider. After all, some gamers may always want the latest console tech even as their smartphones and tablets become readier substitutes. By partnering up, both Sony and Xbox can continue making a case for console ownership while also ensuring that their streaming offerings are close to best-in-class.
"Microsoft and Sony have a lot in common in that they are both invested heavily in gaming hardware and even as 'everything' moves to the cloud, not all gamers will have the broadband speeds to instantly hop onto a cloud based gaming service," explains Arnold. "There will be console gamers for a duration of time and consoles will remain a substantial part of Sony and Microsoft's businesses."
Both companies are currently developing their next-generation consoles, the PlayStation 5 and an Xbox product that's said to be code-named "Scarlett." Both consoles are expected some time in 2020, meaning that this classic rivalry is far from over. But as streaming ascends, and non-gaming centric tech giants begin moving into the space, it would also make sense that the traditional console giants begin to think of themselves less of antagonists, and more as collaborators.
Gaming is undergoing a great sea-change. Fortunately the shift seems increasingly likely to benefit gamers, both in terms of variety but also in terms of affordability.