Microsoft xCloud's E3 2019 Debut Was a Massive Letdown for Gamers
Stadia could capitalize on a lackluster xCloud debut.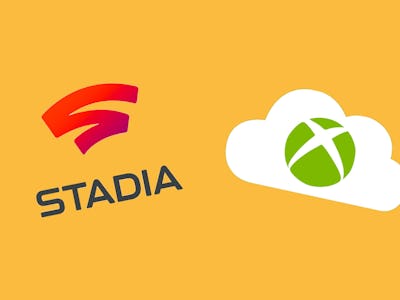 Danny Paez
Microsoft hosted an hour-and-half long E3 2019 conference on Sunday, during which it teased an extensive roster of games, announced a new controller,, and even promoted its next-generation console. But while these announcements were exciting, Microsoft completely glossed over the product that most viewers likely tuned in for: its new cloud gaming service xCloud.
This could turn into a serious problem for Microsoft. No one who tuned into the Google Stadia announcement on June 6 would have been particularly impressed with xCloud as it currently stands. Google's big promises could always come back to haunt it, but for now Stadia appears much farther along.
Google has already announced Stadia's price, specs, game roster, and a tentative release date (some time in November). Though they are expected to be the main cloud gaming competitors, Microsoft has only gone so far as to announce that a "Console Streaming" feature would become available to Xbox-owners in October. The capability will be akin to Sony's Remote Play feature, and turn Xbox One consoles into personal cloud servers that would give users remote access to titles they own on their mobile devices.
So what makes Microsoft's early xCloud announcements so underwhelming? Well, the bottom line is that early xCloud adopters will still need to own an Xbox to use it, which is far from the vision Microsoft laid out when it first announced the service in October of last year. As Microsoft's E3 presentation wore on, the xCloud subreddit filled with disdainful comments and reactions.
"Hardly any details announced," wrote redditor u/MasterSplicer58. "You can use your Xbox as a server and stream. But no details regarding true cloud gaming like Stadia. Really disappointing."
After hearing so many spec details from Google, many redditors were also looking forward to hearing if xCloud would be able to keep up. But they were left in the dark.
"Was hoping for some details last night at E3, but they've given none, zero," said Reddit-user u/Daeveren "Pricing? How can we play games without requiring buying a console? This is the biggest question. 4K streaming? We don't have a clue about any of these."
Leaks ahead of Microsoft's announcement suggested that the company would dedicate most of its E3 keynote to xCloud. There was even chatter that the company would show off a demo of a full-fledged cloud streaming service working in a home wifi scenario.
It's not clear yet whether the leak was off the mark, or that something changed. It's possible that after seeing Stadia's offerings, Microsoft chose to withhold xCloud details and go back for further improvements. The engine of the service will be multiple stripped down Xbox One S consoles placed in an array of server blades. Each console packs a total of 1.4 teraflops of graphical power, substantially lower than Stadia's announced 10.7 teraflops.
The decision to only announce Console Streaming could have been a way for Microsoft to stall as it works to boost xCloud's performance. But the company runs the risk of losing gamers' interest the longer they keep them waiting.
It's been eight months since Microsoft took the wraps off of xCloud, but there have since been few concrete details. While Google burst onto the scene with Stadia five months ago, it has already laid the ground work for a complete cloud gaming service.
On the other hand, Stadia's approach could very well backfire. Stadia's presentation last week had one notable, but crucial omission, a live demo featuring someone actually using the service. Its big promises could come back to haunt it if users find the experience lacking. But in the meanwhile, xCloud is already losing ground against a service with little-to-no game industry experience. That does not bode well.