Every Game Microsoft Announced at the E3 2019 Xbox Press Conference
Halo Infinite, Gears 5, and more.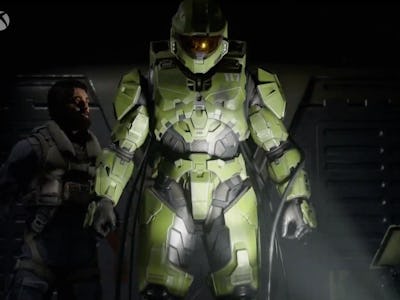 Microsoft
Microsoft hosted its E3 2019 press conference Sunday where it revealed a massive roster of new game titles, an update on its xCloud streaming service, and confirmed Xbox Scarlett details. A majority of the event was dedicated to showing off the cinematic trailers of the that will be available on Xbox this year and next.
Phil Spencer the head of Xbox took the stage early in the keynote to lay out what gamers should expect from Microsoft over the coming year. And it was nothing short of ambitious.
"Today is the largest showcase of games on any stage anywhere this year," said Spencer. "Today from the thousands of games in development across Xbox One and Windows PC, we're highlighting 60 games for you, including 14 games from Xbox Game Studios and over 30 games premiering in Xbox Game Pass."
Xbox Scarlett Release Date
A majority of these games will be playable on Microsoft's next-generation hardware. The company announced that its Xbox Scarlett consoles will be available for purchase in fall 2020.
Here's a list of all of the 28 unreleased games that were seen at E3 on Sunday and each of their release dates if Microsoft specified them.
Halo Infinite coming fall 2020
The Outer Worlds coming October 25, 2019.
Bleeding Edge alpha starts June 27, 2019.
Ori and the Will of the Wisps coming February 11, 2020.
Minecraft Dungeons coming spring 2020.
Blair Witch coming august 30, 2019.
Cyberpunk 2077 coming April 16, 2020.
Spiritfarer coming 2020.
Battletoads no release date announced.
Legend of Wright no release date announced.
Microsoft Flight Simulator is coming to Xbox, but no release date.
Age of Empire II Definitive Edition coming fall 2019.
Wasteland 3 no release date announced.
PsychoNauts 2 no release date announced.
Lego Star Wars: The Skywalker Saga coming sometime in 2020.
Dragonball Z Kakarot coming early 2020.
12 Minutes no release date announced, but it's said to be "coming soon."
Way to the Woods no release date announced.
Gears 5 coming September 10, 2019.
Dying Light coming spring 2020.
Forza Horizon 4 Lego Speed Champions Expansion coming June 13, 2019.
State of Decay Heartland is out now.
Phantasy Star Online 2 coming to the U.S. spring 2020.
Crossfire X coming to Xbox One in 2020.
Tales of Arise coming to Xbox Store 2020.
Borderlands 3 coming in September 13, 2019.
Elden Ring no release date announced.
Gears Pop! is only coming to mobile and will be available for pre-order "soon."
Microsoft will have more up its sleeve as the release date for its Xbox Scarlett consoles draws closer. In the meantime it has given gamers a star-studded roster of games to look forward to in the next year.