PS5: PlayStation CEO Reveals New Feature and Key Specs for Next-Gen Console
More juicy details surface.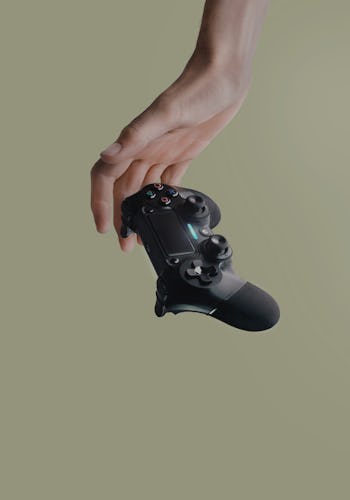 Unsplash / Lucas Ortiz
Even though Sony will skip E3 2019 for the first time in the expo's 24 year history, it has steadily fed gamers a stream of juicy PlayStation 5 details. On Tuesday, Sony Interactive Entertainment CEO Jim Ryan was the latest to come forward with new details, revealing a handful of new specs as well as confirming a rumored feature.
The executive revealed that the console will come with more advanced backward-compatibility features than those teased by Sony in April, in an interview with CNET. He also verified the hardware that will power the console, and elaborated on its performance potential.
Mark Cerny, lead system architect for the PS4, had already announced that the PS5 will be able to play games released on the PS4. In his interview, Ryan revealed that gamers will be able to transfer their PS4 save files to the PS5. This is pretty helpful, as it means that PS 4 gamers can pick up exactly where they left off in a given game despite migrating to the new console.
"Whether it's backwards compatibility or the possibility of cross generational play, we'll be able to transition that community to next-gen," said Ryan. "It won't be a binary choice about whether you have to be ether on PlayStation 4 or next-gen to continue your friendship."
The feature might be more high-tech than Ryan made it out to be. A Sony patent published on May 28 suggested the PS5 could support games dating back to the original Playstation, and use its high-caliber graphics and compute power to boost the performance of these older titles. At least so far, it seems like the PS5's hardware will very well pack enough punch to make all these features a reality.
Ryan confirmed that the PS 5 will pack a solid-state drive (SSD) instead of a slower hard disk drive (HDD). Plus, it'll support 4K resolution at a 120Hz refresh rate, enough to make for buttery smooth high-definition graphics. Users will need a pricy monitor that allows for the PS5 to refresh the picture displayed 120 times a second to make the most out of these specs. But even with all of these updates, a rumored part of the PS5 is still missing.
The PlayStation CEO declined to comment on the future of PSVR. Rumors and patents have suggested that Sony is working on a wireless successor to the virtual reality headset it released in 2016. Ryan didn't drop any hints, but confirmed that VR will remain a pivotal part of Sony's gaming strategy.
"We have nothing to say about any potential next-gen VR product at this stage," he said. "We continue to believe that VR has the potential to be a really meaningful part of the future of interactive entertainment."
The PS5 is expected to drop in the fall of 2020, meaning Sony still has a year to perfect its next-gen console. Even though the company won't make any flashy announcements at E3 2019, it's keeping gamers interested with a steady trickle of details about its future. Expect more as the year unravels.