MacOS Catalina: 5 Features and Additions You'll Hate Immediately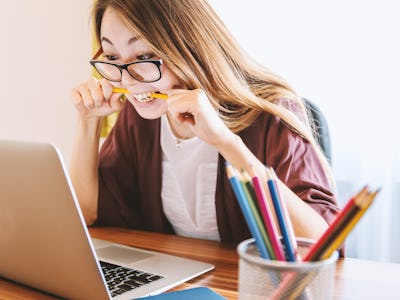 Unsplash / JESHOOTS.COM
Apple recently took the wraps off of the new software that will power countless laptop and desktops for the next year. Dubbed macOS 10.15 Catalina, the new OS presented Monday at the Worldwide Developers Conference introduces a host of capabilities. While most of these changes are likely for the better, some of them seem bound to irritate desktop users who are set in their ways.
Some of the positives? Apple blessed Mac users by splitting iTunes into three separate apps to bring its media libraries into the 21st Century. This will make accessing music or video streaming far less confusing. This latest update also made it much easier to run traditionally mobile-only Apps on desktops thanks to Project Catalyst, formerly known as "Marzipan."
But as with any new software update, there are bound to be some annoying changes that will require getting used to, and some features that will be ignored or unused entirely. Here are five feature and product additions that will be flat out annoying, at least at first.
5. New Photo Browsing
The Photos app received a complete facelift in macOS Catalina. All of users' photos will be rearranged in a "beautiful" new order, and it will make certain photos larger by using machine learning to pick users' "best" shots. Live video will also start playing automatically. The demo was beautiful, but get ready to re-learn how to browse your photos all over again.
Instead of automatically arranging their images in a grid, users will need to navigate to the All Photos menu to see a list of their saved images. Photos will default to an admittedly cool-looking gallery mode, with images of various sizes and auto-playing GIFs.
It looks great, but when it come to photo storage functionality should trump aesthetics. I don't necessarily want to have to reminisce about all my old family vacations every time I pull up Photos to shoot my roommate a fire meme.
4. Redesigned Reminds App
Reminders also got a substantive overhaul into something that resembles a colorful digital planner. It now comes with customized list appearances, integration with Messages, Siri functionality, and a flurry of color-coating options. All of these features have the potential to be useful, but taken together run the risk of making Reminders seem more complex that it needs to be.
You'd need to be setting yourself a lot of reminders in order to warrant color coding them. Most of the use-cases that seem popular — a reminder to pick up eggs at the store after work, mail a letter, or call your grandma — seem like they would require little more than a textbox and a push notification. Sometimes less is more.
3. Screen Time
Apple introduced Screen Time to help people monitor their device usage with iOS 12, and this year they will be extending the feature to macOS. Unfortunately, it won't benefit anyone who doesn't have kids. Just like the iOS version, it will still act like an advanced version of parental control settings by tallying what apps and sites users visit the most, and let you set limits on how much time you spend on them.
Unfortunately, it doesn't look like Apple has made the necessary adjustments to adapt this feature from mobile to desktop browsing. Rather than with mobile browsing, where people might not be paying attention to what they're looking at very closely, many Mac owners use their laptops and desktops for work, which means they're already accountable for what websites they're looking at and what they're doing. Without re-optimizing Screen Time or introducing new functionality, Screen Time will basically just tell you when you were at work or not which, frankly, I knew already.
Mastering mindful smartphone use is important both in social settings but also also for our metal health. Staring a computer all day for work probably isn't great for us either, but there's also nothing we can do about it unless we're trying to change jobs. People appreciate that shame is a powerful behavioral tool, but no one wants to be shamed for spending too much time at their desk.
2. Goodbye Dashboard
Currently, macOS Mojave will let users swipe to the right with three fingers to take them to the Dashboard, a digital bulletin board launched on Macs in 2005. macOS Catalina will stop supporting this feature completely, reported Appleosophy.
Apple seems to be quietly removing Dashboards from the next version of its desktop software. That means any widgets downloaded and notes saved on the app will completely disappear. Anyone who worked the Dashboard into their daily workflow may need to change the way they use their Macs for good.
1. Approve With Apple Watch
Finally, Apple is adding more Apple Watch and Mac interactions by allowing users to authenticate Mac actions that require passwords, like installing apps, with their smartwatch. This should be faster than typing something out, if it worked consistently.
In 2013, Apple began letting users unlock their Macs with their Apple Watches and users constantly report issues with the feature. Sometimes it takes a few tries and other times it simply doesn't work. This compels some users to go online and ask for assistance, when they could just type in their passwords. If the functionality isn't improve this feature will likely result in more frustrated users.
Apple has introduced plenty of useful capabilities with macOS Catalina, but we could have done without some. Fortunately the de-bugging process may sort at least some of these issues out.