E3 2019: What Sony Has Planned 
How will Sony make up for missing E3 2019?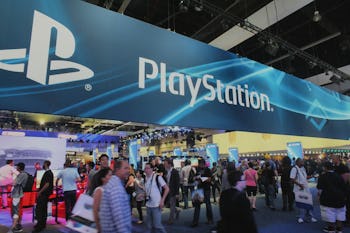 Flickr / - EMR -
E3 is one of the few times a year when the bulk of the video game industry convenes at the Los Angeles Convention Center. Every major producer and hardware maker typically makes a trip. 2019, however, will be different: For the first time in E3's 24 year history, Sony won't be hosting a keynote or even a booth.
This isn't exactly news. Sony confirmed its absence in a statement to Kotaku last November. But all is not lost: While Sony is skipping E3, it may have something else planned to whet gamer appetites for its next slate of games.
"As the industry evolves, Sony Interactive Entertainment (SIE) continues to look for inventive opportunities to engage the community," said Sony in a statement. "PlayStation fans mean the world to us and we always want to innovate, think differently and experiment with new ways to delight gamers. As a result, we have decided not to participate in E3 in 2019. We are exploring new and familiar ways to engage our community in 2019 and can't wait to share our plans with you."
With E3 less than a month away, Sony has yet to has yet to announce any other big media events for the rest of the year. Here is what it likely has planned instead, and why it likely decided to sit E3 2019 out.
Days of Play Sales Event
While Sony totally defied company tradition by opting out of E3, it is still planning on hosting Days of Play. The annual sales event has always been marked by the release of a limited edition PlayStation console and in a May 9 tweet, Sony teased exactly what gamers should expect this year.
"Steel yourself," read the tweet. "Introducing the Limited Edition Days of Play PS4 system in Steel Gray."
Last year, Sony released a royal blue PS4 and offered a flurry of hardware deals that started on June 8 and ran until June 19. The sales event followed E3 2018 closely, which kicked off on June 12. This could suggests that this year's Days of Play will also happen right before E3 and last until the expo is over.
Just like last year, the special edition console will likely have 1-terabyte of storage space and come with an equally shiny DualShock 4 controller.
Preparing for the 2020 PS5 Launch
Sony has shut down any chatter saying that the PS5 will be revealed any earlier than May 2020. Analysts now believe it will likely launch around November 2020 to take advantage of the holiday shopping spree.
Sony's comments, patents, leaks, and rumors have all made the PS5 out to be the mother of all consoles, touting all-new virtual reality abilities and graphics capabilities. To live up to the high-bar Sony has set itself, SIE told Wall Street Journal reporter Takashi Mochizuki during its last earnings report that it was funneling a massive portion of the money it has earned from PS4 sales into developing its future console.
"We expect operating income to decrease primarily due to an increase in development expenses for the next generation console," reads a transcript of the report.
The company is clearly reallocating its budget to accommodate for the release of its new technology. The PS5 is expected to launch with a bevy of new features including an innovative rendering technique called "ray tracing" and 8K resolution support.
There have been many patents suggesting that the company will also launch a second PlayStation VR headset that could be totally wireless. These developments are all very exciting, and very hyped up, which should shed further light on why Sony's skipping E3. After all, from a consumer's perspective, if you're expecting game-changing VR hardware updates only to get the same old game teasers you always get, you're bound to be disappointed.
So while the rest of the gaming industry will be prancing around E3, Sony will be in the lab working on the next-generation of gaming technology.