PS5: Sony's Next-Gen Console Might Launch With an Answer to Google Stadia
Could this be Sony's ace in the hole?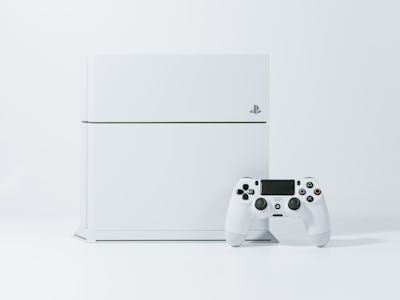 Unsplash / Norbert Levajsics
Sony's PlayStation 5 is expected to arrive by late 2020 with a host of high-powered graphics capabilities that bring console gaming closer to PC's level of quality than ever before.
The company has already confirmed that it's heads down on making the PS5, and various leaks and patents have suggested it might even release a new virtual reality headset alongside it. But Sony might have one more ace up its sleeve to take on its competition in the never-ending console war.
The Japanese gaming giant was recently granted a patent by the United States Patent and Trademark Office Wednesday that detailed a game streaming system that's strikingly similar to Google's Stadia and Microsoft's xCloud services. The proposed system would run a game on a hosting service which could be accessed over the internet on PCs or using mobile devices like tablets and smartphones. Here's a summary of what the patent covers:
"An apparatus for recording application state information over time while simultaneous recording application streaming interactive video output. A playback means in which the recorded application video may be played back or the application may be re-executed with the application state information."
The system depicted in the patent would enable users to play PlayStation exclusives on essentially any device that comes with a screen. The filing also mentions how it could be optimized to support any "input devices" including: keyboards, touchscreens, track pads, buttons, inertial-sensing wands, video captures cameras, or motion trackers.
Both xCloud and Google have proposed nearly identical services, that have been said as having the potential to democratize gaming. Currently, consumers need to purchase hundreds, if not thousands, of dollars worth of hardware to play popular console and PC titles. Cloud streaming services cut out the need for pricy hardware as long as the end user has a screen and access to quick and stable internet connection.
Sony already operates its own cloud gaming service, called PS Now. For $19.99 a month PlayStation owners have access to an all-you-can-eat roster of games ranging from original PlayStation classics to recent hits like The Last of Us. But this is only accessible through a PlayStation console, so consumers would need to spend $300 to $400 and then pay a monthly fee.
Google and Microsoft's cloud gaming solutions were seen as having an upper-hand over Sony's, who seemed to be going all-in on VR while leaving streaming on the back burner. But Wednesday's patent is the first sign that Sony could be working on an xCloud and Stadia competitor that might just be enough to see it reign supreme in this generation's console war.
After all, the PS5's graphics might only rivaled by the priciest Xbox and it seems to be the only next-gen console that is opting to focus on VR. If Sony adds a more accessible streaming service to its roster of PS5 features, gamers stuck choosing between the two will have a much easier time making a decision.