2019 iPhone: Apple's Big Internal Change Supports One Key Improvement
A small tweak to the iPhone's internal array may introduce a host of new functions. 
by James Dennin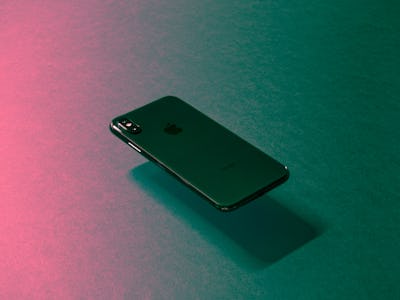 Unsplash / Tyler Lastovich
Renowned Apple analyst Ming Chi Kuo released a new note this week about the 2019 iPhone roster, and while previous reports have indicated that Apple will treat 2019 as something of a transitional year, his update for investment analysts, and, increasingly a curious public, states that Apple is incorporating "vast changes" to at least one of the iPhone's internal components.
These new changes involve the iPhone's antenna structure, which will move from a liquid crystal polymer architecture to a modified PI system. Performance wise, this should be a relatively subtle change — MPI is actually a slightly cheaper to make — but the change is still said to improve upon the 2018 iPhone roster's ability to detect and pick up on certain radio frequencies, according to MacRumors.
This change will be temporary, and by 2020, Apple will have switched back to LCP antennas which are thought to be more compatible with 5G service.
Despite moving to the less-pricey MPI standard, Apple's spend on 2019 iPhone antennas will still be about 10 to 20 percent higher than last year, according to a separate report from 9to5Mac. These new costs, 9to5Mac reports, are likely to support Ultra Wide Band upgrades, which should improve the iPhones room and location tracking capabilities.
Ultra wide band tracking improves upon the existing system, which relies on satellite-based GPS. Satellites aren't so good at seeing through walls, meaning that the iPhone's location tracking can get wonky when you try to use it indoors. This is one reason why Apple iBeacon, a service it rolled out in 2013 to try and bring location tracking applications to the iPhone, hasn't really taken off.
This upgrade should allow the iPhone to find objects with much higher precision, up to within eight inches. Beacons that use ultra wide band tracking send out new transmissions every 100 milliseconds, which get beamed to the corresponding tracking device. This upgrade may look ahead to Apple's push into AR — future iPhones are expected to act as the remote and provide computing power for Apple's rumored augmented reality headset — but in the meanwhile, it will lay the groundwork for one of the biggest software upgrades that's rumored at WWDC June 3-7.
Find My iPhone and Find My Friends
At WWDC, Apple is also expected to introduce an overhaul to two key tracking features, Find My iPhone and Find My Friends. These apps are expected to be folded into one tracking app, which will also let you sync with a outside beacon to enable device tracking. This would make it possible for the iPhone to track down your keys, assuming a beacon was attached, but it may also be deployed in educational or retail settings as well. Apple could leverage Apple Pay to offer in-store discounts on an item you're looking at, for example, or use beacons to help the iPhone guide tourists through a museum exhibit.
In addition to the expected swankier camera, some other cool functionalities are coming to the iPhone, chiefly the ability to charge other devices simultaneously, not unlike the feature Samsung began rolling out with its S10 series this year. But the odds are looking increasingly long for anyone who was hoping for a 5G-enabled iPhone. Then again, that might not be such a bad thing.
While 2019 will see Google focus on cost-saving and marginal camera improvements while Apple waits for 5G infrastructure to become widespread — Kuo's note indicates that Apple will still be making moves in this tock" year.
Now watch this: