Pixel 3a: Release Date, Price, Specs, Features for Google's Budget Phones
Google's answer to ballooning smartphone costs.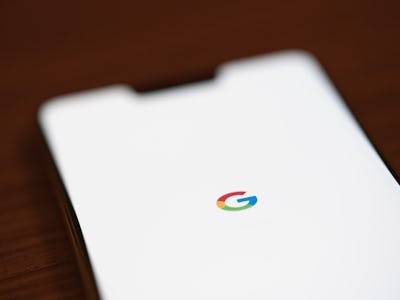 Flickr / Tony Webster
Google wants to expand its horizons and transform into a hardware powerhouse. The traditionally software-centric company has launched lines of smart speakers, smart displays and premium smartphones at a steady drumbeat. This year, it reportedly wants to convert price-averse Apple and Samsung users with its most affordable handset yet: the Google Pixel 3a.
There has been a great deal of chatter about a potential budget version of Google's high-end Pixel 3 and 3 XL that were both released last October. Initially dubbed the Pixel 3 Lite, a March report by 9to5Google cited insider sources claiming the Google is set to launch a "Pixel 3a" and a "Pixel 3a XL" as mid-range options to its more expensive phones.
Google stopped selling its previous Pixel 2 and 2 XL models on its online store Monday. All mentions of the 2017 smartphones were scrubbed from the site, hinting that the company could be gearing up to announce a substitute product very soon.
As it stands, Google's smartphone operation is not a major player. The company is not even mentioned in CounterPoint Research's most recent report of the U.S. smartphone market share, which revealed that the vast majority of sales still go to the Apple and Samsung duopoly.
But the market for premium handsets is shifting to lower price points. Apple's most recent earnings call made it clear that consumers aren't keen to continue shelling out four figures every couple of years for a new smartphone. The Pixel 3a models could be exactly what Google needs to compete with the high-end market and they could be launched sooner rather than later.
Pixel 3a: Release Date
Google's budget phone models might debut as early as May. The company has not said a word about these two new models, suggesting that company executives will unveil them at a press event to make a splash.
The next big Google event is the company's annual developers conference, Google I/O, which will kick off May 7. It would be the first time the company has unveiled hardware at I/O, an event typically reserved for software updates and feature announcements, so it's not a sure-thing.
Another possibility is that Google will save the announcement for its hardware event in October. This also has a pretty big drawback; Announcing the expected Pixel 4 alongside a mid-tier Pixel 3a might undersell the more affordable one by putting many of its features immediately out of date.
Google SVP Hiroshi Lockheimer even teased that he has been using an "unreleased phone," on Tuesday. That strongly suggests the 3a is just around the corner, making I/O the likelier release window of the two.
Pixel 3a: Price
Much like the release date, there hasn't been an official word on how much the Pixel 3a and 3a XL will cost. But based on how much the current Pixel 3 models cost — as well as the typical mid-range phone prices — we can take a pretty educated guess.
The Pixel 3 and 3 XL start at $799 and $899 respectively, while middle-of-the-road smartphones — like the Moto Z3 — are usually priced between $400 and $500.
The Pixel 3a will need to fall somewhere in that latter price range to catch the eyes of consumers that are getting frustrated with the price tags on premium models. The Pixel 3a XL will also likely be $100 more expensive, based on Google's 3 XL pricing strategy, making $600 or so the upper bound.
Pixel 3a: Specs
The 9to5Google report states the following specs for the smaller Pixel 3a, but there hasn't been any word about the specs housed in the larger 3a XL.
Display: 5.6-inch OLED with 2220×1080 at 440dpi
Chipset: Snapdragon 670 (10-nanometer)
Memory: 64GB of internal storage with 4GB of RAM
Battery: 3,000mAh that supports 18-watt fast charging via USB-C
Single-Rear Camera: 12 megapixels
Single-Front Camera: 8 MP
The 3a XL will likely come with a larger display and a marginally bigger battery to support the larger screen size. 9to5Google reported that it'll also come with 64GB of internal storage, which could mean the phones will heavily rely on Google Cloud services to store pictures.
Pixel 3a: Best Features
The phone's most impressive feature is expected to be its camera setup. The previous Pixel phones have been praised for providing cutting edge quality that's largely powered by artificial intelligence software.
Google's incredible Night Sight feature is expected to be included, which uses A.I. to naturally brighten dark images.
The Pixel's camera is widely seen as a luxury phone feature, the fact that it could come on the 3a models could seriously set them apart.
Pixel 3a: First Look
Russian blog Rozetked — the same blog that correctly leaked the Pixel 3 last year — says it has gotten its hands on a pre-released model of the 3a. It says the upcoming phone will cost somewhere between $400 and $500.
The publication took a series of photos of the alleged Pixel 3a, but some of the specs slightly differ from 9to5Google's report. It also says the phone will come with a headphone jack, which wasn't mentioned in 9to5Google's article.
It's possible that Rozetked got their hands on a prototype that was not finalized, so take these leaks with a grain of salt. These two reports provide most of the (alleged) peaks of Google future budget phone so far. But if they prove to be true, it could stun.