Elon Musk Deletes Tweet From Joke Thread That He Is the New Dogecoin CEO
The price for dogecoin climbed a little more than seven percent over the course of the afternoon.
by James Dennin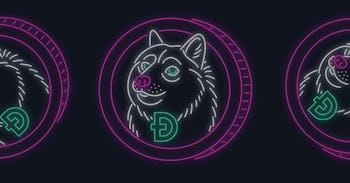 Robinhood
Today in "Elon Musk stories that are essentially a soul-crushing Mad Libs of impenetrable internet references," Musk changed his Twitter bio to indicate that he was the new CEO of Dogecoin.
For the not completely-brain broken, Dogecoin is a kind of cryptocurrency that initially started as a joke, only to transform into something of a not-joke after a surprising number of people actually seemed to start using it (at one point, there was something like $2 billion worth of Dogecoin in the world). Dogecoin's liminality — part joke, mostly meme, but also maybe kind of real…? — might explain why some of the apparent jokes in the exchange were rapidly deleted from Musk's page. As you might recall, Musk's gotten into a bit of hot water with the SEC over whether he has tweeted potentially misleading information to investors in the past.
Let's back up a bit. Dogecoin started off as a joke currency based on the popular "doge" meme, a riff that's often used to describe humorous interior dialogue accompanied by an image of what's usually a Shiba Inu, writes KnowYourMeme. The idea was to mock neophytes who seemed to be throwing their money at anything crypto-related without any understanding of what cryptocurrency can and can't do. But in a confusing twist, Dogecoin soon became one of the most transacted cryptocurrencies in the world. The last 24 hours saw about $53 million in volume for Dogecoin transactions, according to CoinMarketCap.
Even Musk seemed to get a little confused about how seriously we're supposed to be taking Dogecoin. Most of the tweets in the exchange — which kicked off when Musk slid into Dogecoin's mentions to say that it "might be my fav cryptocurrency" — remain online. But at one point, Dogecoin joked at Musk that it "Looks like you're the CEO now." In a now-deleted tweet, Musk appeared to respond with instructions to Dogecoin about where to "email the access codes." You can check out a screenshot of the deleted exchange below (Inverse reached out to elonmusk@yahoo.com and we will update if we actually get a comment.)
In further evidence that Musk may have gotten some guidance that not everyone would realize Musk's Dogecoin's involvement was all a joke — and that some people might actually buy Dogecoin online upon hearing the news Musk could be involved — Musk shared an Onion story ribbing speculators in the bitcoin bubble. "Dogecoin value may vary," Musk's subsequent tweet reads, along with a satirical piece about the possible risks of investing in "weird invisible money that only exists online."
Of course, a person with a persona as large as Musk can never truly delete their tweets, thanks to enterprising tech editors and their mastery of identifying helpful Twitter alerts.
But it appears that even the most obviously satirical tweets may still have an impact: In the hours immediately following Musk's exchange — between 4 p.m. and 5:30 p.m. EST — the price of dogecoin climbed from about $0.0026 to about $0.0028. When you move markets like Musk, even the most irreverent Twitter exchanges can have consequences for (at least some) investors.