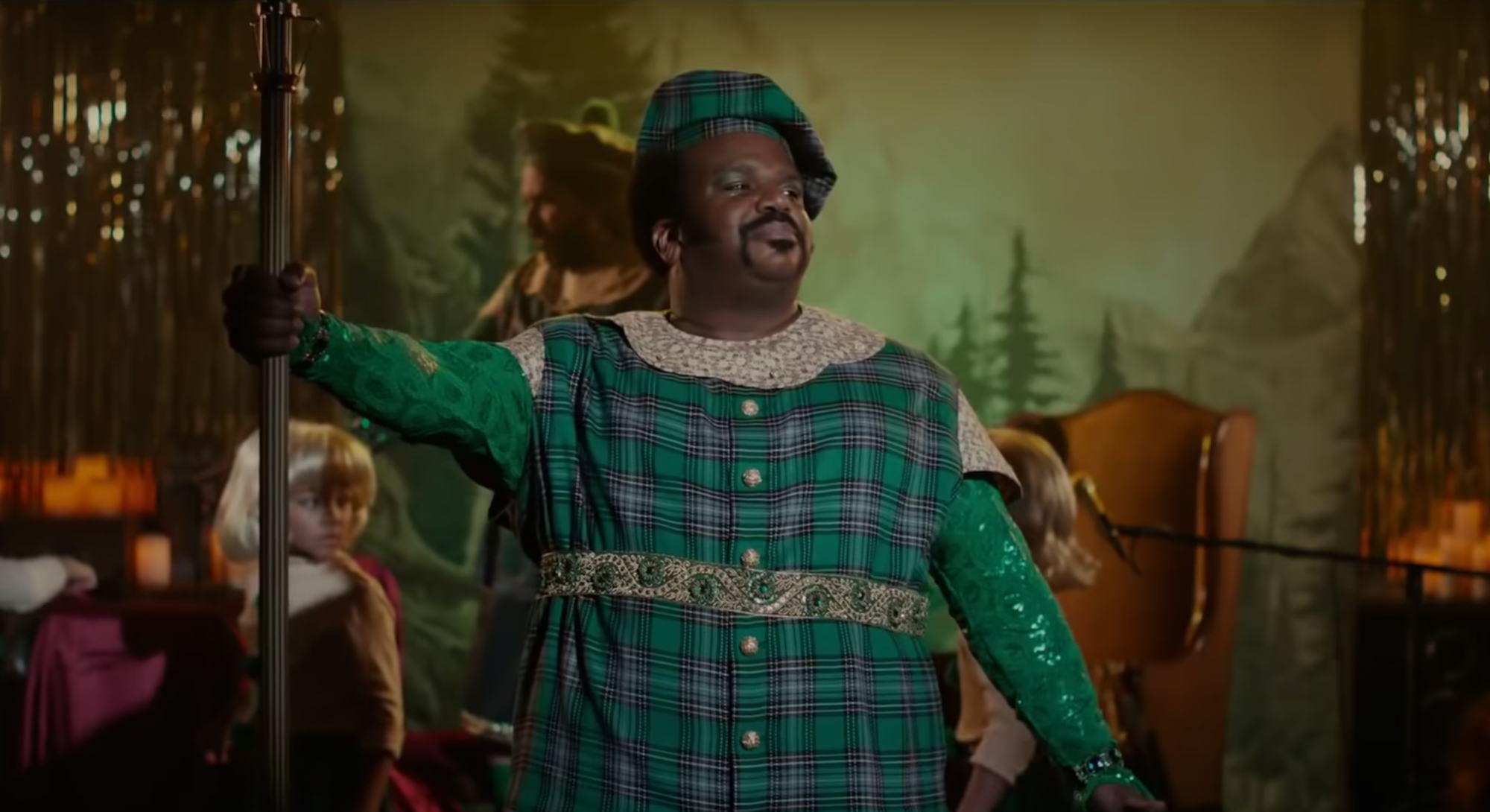 Entertainment
Craig Robinson Wants to Be in All the Things
Robinson on his starring role in 'An Evening with Beverly Luff Linn', a reunion for 'The Office', and 'Brooklyn Nine-Nine'
One of the weirdest movies you'll see all year is An Evening with Beverly Luff Linn. So, it probably shouldn't come as a surprise that an interview with its star, Craig Robinson, would be equally strange.
Robinson, who turned a supporting part as warehouse foreman Darryl Philbin in The Office into a career-making role, has been in many of your favorite comedies since his debut on the beloved TV series. From Pineapple Express and This is the End to his recurring roles on TV shows Brooklyn Nine-Nine and Big Mouth (he plays a pubic hair), Robinson is reliable for a good laugh and maybe even a provocative duet.
The screwball Beverly Luff Linn probably won't join that list of classic comedies, despite counting among its qualities performances from Aubrey Plaza and Jemaine Clement, and the requisite musical performance from Robinson. It's probably too weird for most audiences — imagine David Cronenberg directing The 40-Year-Old Virgin and you're still not quite there. Classic comedy, no; cult comedy, yes.
My interview with Robinson touched on his new film to the possibility of a The Office reunion or the return of his character on Brooklyn Nine-Nine. I even asked Robinson to sing, which was probably never going to work.
This is a very weird movie. How would you summarize the plot in one sentence?
An Evening with Beverly Luff Linn is a magical fantasy proving that true love never dies.
What was it like playing a character who mostly communicates via moans?
It was two-fold: The love of not having to remember lines and the challenge of having to convey emotions through just grunting. So it was challenging and fun.
Did you write the songs for this movie? Did you enjoy performing it?
I just performed them and they played them for us. So I just did my own take. I played it. I sang it. We just recorded a different version.
What attracted you to this movie?
I read it. I thought it was far-out and weird. So different that nobody would see it coming, I thought. So yeah, I was interested.
You play a pubic hair in Big Mouth Season 2. What do you think that show gets right about being a teenager going through puberty?
It's so real. It's so awkward. What teenagers gotta go through. It takes you back to that cringe time of erections and periods and seeing breasts for the first time. I think they just nail it.
If your character on Big Mouth had a song what would it sound like?
Be careful with your zipper?
Would you be interested in a The Office reunion?
Yeah, I would love to see those guys again and do something for the heck of it.
Will we see your Brooklyn Nine-Nine character in the new season?
Yes, I do think so. The Pontiac bandit. Yeah man, I hope so. It's wishful thinking, but I hope so.
An Evening with Beverly Luff Linn hits select theaters (and VOD/Digital HD) on October 19.