'Fortnite' Teases Powerful New Port-a-Fortress Item Ahead of Season 6
But when will it actually arrive in the game?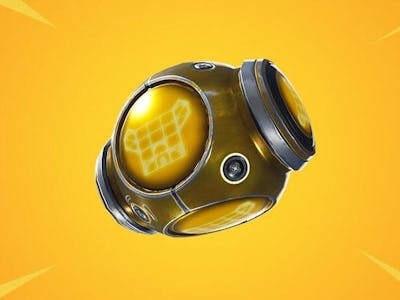 Epic Games
As Fortnite: Battle Royale heads into the final week of Season 5 we still don't know what to expect from Season 6, but developer Epic Games has already confirmed one exciting change. A new in-game teaser reveals that the Port-a-Fortress (basically a more powerful version of the current Port-a-Fort) could be hitting Fortnite very soon. Here's what you need to know.
Fortnite Port-a-Fortress Release Date
Epic hasn't said exactly when this new item is arriving in-game, but if it's already being teased then the official release should coincide with the next Fortnite update. Typically that would mean Tuesday, when the developer releases new software and paves the way for fresh challenges later in the week. However, with Season 6 on the horizon it's possible that calendar could be slightly off.
Assuming there's no major update early this week, we may have to wait until Season 6 begins to get our hands on the Port-a-Fortress. In that case, you won't see the item in-game until at least September 24 when Season 5 is scheduled to end.
Fortnite Port-a-Fortress Rarity and Features
Forbes reports that the new item will be Legendary-tier rarity. That means your chances of finding one in the wild are pretty low. However, it's unclear if the new item will be limited to treasure chests and the like, or whether you'll be able to find them with regular floor loot.
Based on an early image of the Port-a-Fortress, it looks like this grenade-type item will spawn a massive building that's three-panels wide (compared to the one-panel width of the Port-a-Fort). You can also make out a door at the base and sloped platforms on either side to give the player an extra tactical advantage.
The Port-a-Fortress should be a useful addition to the game, especially for less-skilled players who aren't as good at quickly building forts of their own. The extra space could also be a nice perk if you're playing with a full team and a regular Port-a-Fort just doesn't cut it.
Related video: 'Squad Up' is the Inverse talk show that takes place entirely inside 'Fortnite'. Follow us on Twitch!