Apple Watch Series 4 May Go 64-Bit, and That's Big News for Future Apps
The company could make an important switch.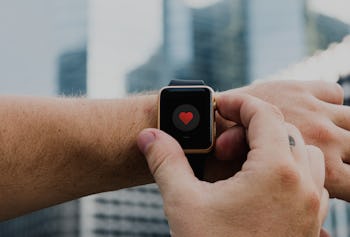 Unsplash / rawpixel
The Apple Watch is about to get an upgrade, both internal and external. A Tuesday report claims the company may be gearing up to bring a 64-bit processor to the Series 4 model, expected to launch on Wednesday. The upgrade would enable support for larger amounts of random access memory, but would also ensure all of Apple's products are running the latest processor technology.
The 9to5Mac report claims the company may make the switch away from the 32-bit processors that have powered the watch since its 2014 introduction. The new system-on-a-chip, possibly called the S4, could mean the watch joining the iPhone, iPad, Mac and Apple TV with 64-bit support. The move enables easy use of more than four gigabytes of RAM: while that's not much of a concern for current watches with just 768 megabytes of RAM, it lays the groundwork for future updates.
See more: Apple iPhone XS Event: How to Tune in on Apps, Social Media, and More
The iPhone offers a clear understanding of why 64-bit is a big benefit. The iPhone 5S that launched in 2013 used the world's first 64-bit smartphone processor, but only offered one gigabyte of RAM. Rival Qualcomm's chief marketing officer Anand Chandrasekher dismissed it at the time as having "zero benefit," but the company backtracked on these comments in the days after, later claiming that 64-bit "brings desktop class capabilities and user experiences to mobile."
The 5S launched with a 64-bit version of iOS. Developers were also free to create 64-bit apps, but to ensure the switch didn't break older apps, Apple continued to support 32-bit creations by loading a special system, taking a battery life and performance hit in exchange for compatibility. Last year, Apple dropped support for 32-bit apps with iOS 11, meaning developers had four whole years to get up to speed. The iPhone XS is expected to take advantage of 64-bit by offering 4GB RAM for the first time. While it took five years to reach a point where the switch became necessary, the long process meant users barely noticed a switch.
Apple may plan to make the same jump with the Apple Watch when it takes to the stage at 10 a.m. Pacific time on September 12, at the Steve Jobs Theater in Cupertino, California.
The company will also be livestreaming the whole event.